Boat Ride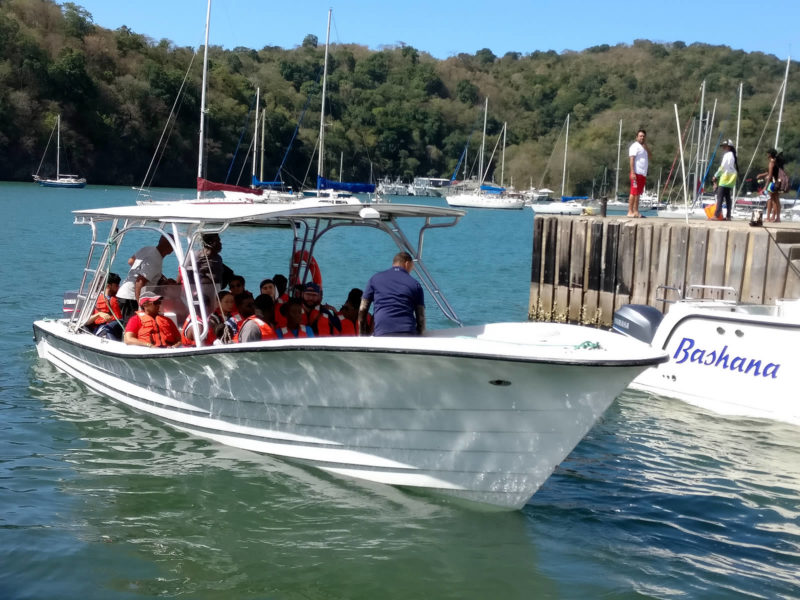 On this short but pleasant boat ride, be sure to look out for the dolphins that love to swim alongside the boat.  As well, you may catch glimpses of Venezuela in the distance if the weather is clear.
Hike to the Cave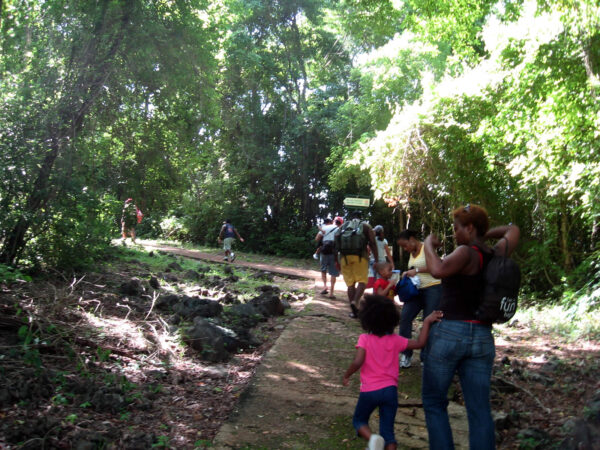 On arriving at Gaspar Grande, you start an easy uphill hike that will take about 25 minutes. It is fairly steep so pace yourself.  Along the way you will learn of the island's human and natural history of the island.  On this hike you will pass an old American World War II gunnery at the top of the hill.
Descend into the Cave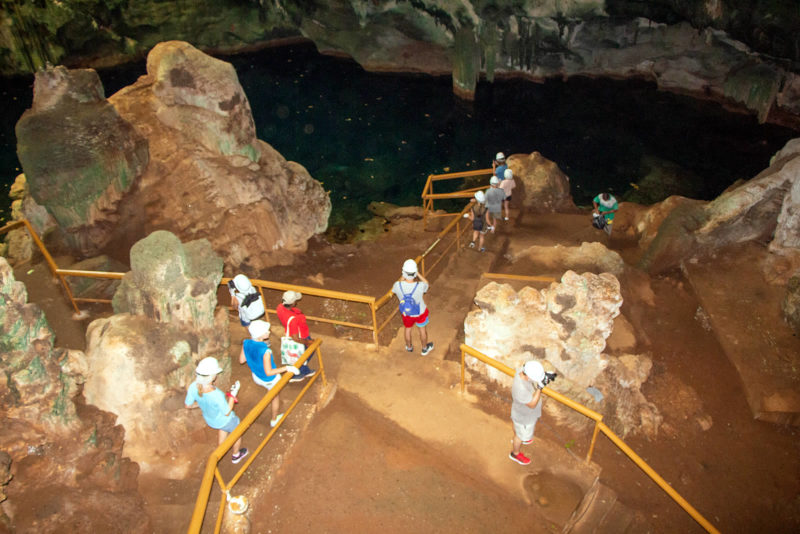 After a short rest, you will enter the cave from the top, and descend a well-lit metal staircase which leads to the extraordinary cave system 100 feet below that is filled with stalactites and stalagmites, sinkholes and a crystal pool that shimmers like glass, reflecting the colours of the light that filters through the cave.Here the cave formations are the best in Trinidad and Tobago with some shaped like dinosaurs and others like angels. You will spend up to one hour in the cave.
Ziplining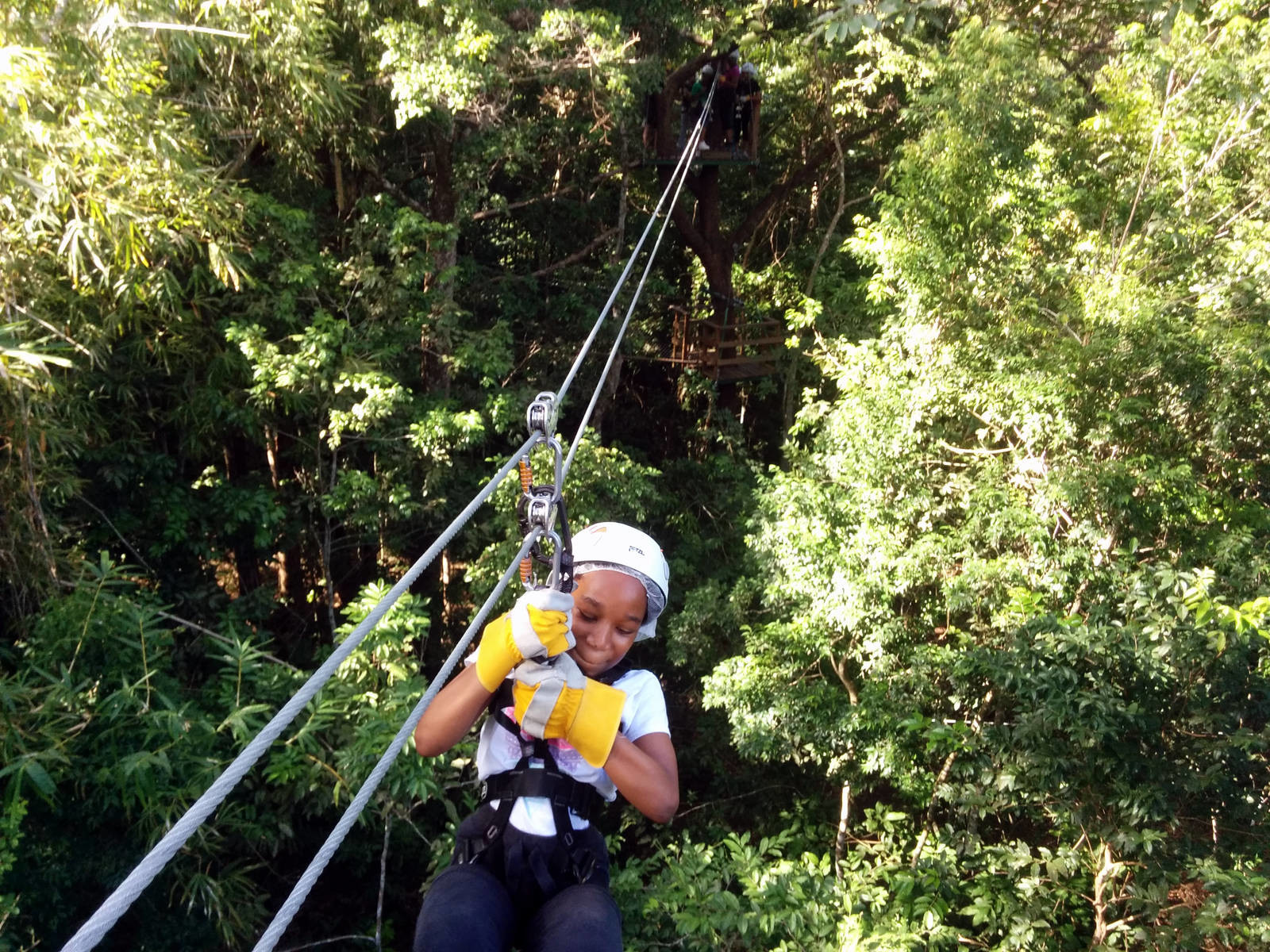 Experience an exhilarating whirlwind ride above the Tucker Valley forest canopy with this zipline adventure in beautiful Chaguaramas, Trinidad.  Enjoy a breathtaking bird's eye view of nearby Macqueripe Bay as you zing along the seven line course at an elevation of 100 feet.  The fun does not stop there, as your nerves will be tested as you negotiate five canopy walks – rope net bridges that take you from one zipline to another!
Tour the Western Coastline
Your journey to the ziplining adventure takes you on a guided tour from Port of Spain along the western coast of Trinidad dotted with Marinas, Yacht Clubs with a stop at the scenic Chaguaramas Boardwalk.
Discover the Bamboo Cathedral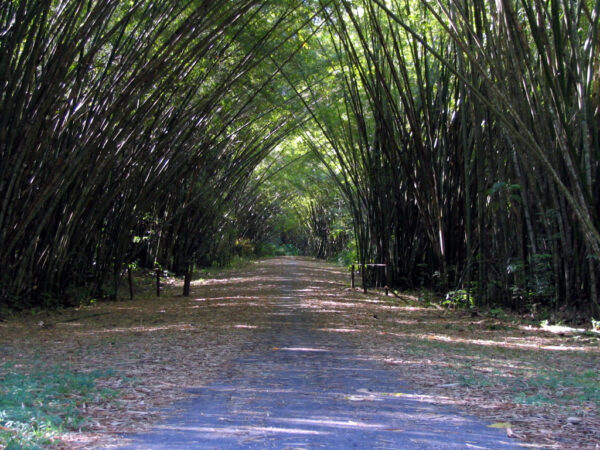 Tour of the Bamboo Cathedral, which is located near to the Ziplining Experience.  The Bamboo Cathedral is a wide road with towering bamboo stalks on either side that converge overhead to create an otherworldly natural living tunnel.