The Emperor Valley Zoo is the main zoo in Trinidad and Tobago, located north of the Queen's Park Savannah and west of the Botanic Gardens in Port of Spain. It is also the only zoo in the Caribbean to house Lions, Giraffes, an entertaining Giant Otter and a 30 year old 12 foot Crocodile.
Like
Details
The Emperor Valley Zoo is dedicated to providing housing, meals, recreation for animals and, yes an exciting experience for the enthusiastic animal lover and even the average visitor. Since its first opening to the public in 1952, the zoo has added an amusing horde of animals to the EV family that has been the centre of attraction for visitors. At present, the zoo exhibits over 100 animals which include,  Monkeys, Snakes, Lions, a varied species of Fish and Birds and recently added llamas, Flamingos, 2 Giant Otters, a tower of Giraffes, Warthogs and White Bengal Tigers.
Located adjacent to the Botanical Gardens, Port of Spain; the Zoo sits on a spread of lush flora and fauna that creates a relaxing surrounding for visitors. Getting its name Emperor from the name Morpho or Emperor Butterfly (Morpho peleides insularis) that was once a frequent visitor to the flourishing area, the Zoo has become a popular attraction for Sunday family outings and school visits.
There's much to see and enjoy at Emperor Valley Zoo, look out for the new additions to join the EV family soon. From the depths of Africa to Trinidad, a rhinoceros, zebras and ostriches will soon be the newest attractions.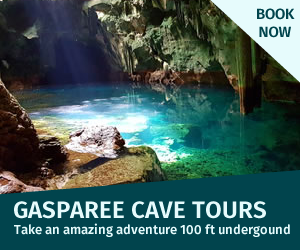 Reviews
Start your review of Emperor Valley Zoo
Click stars to rate
---
Latest Reviews
Nearby Destinations (17)