10 Reasons Why Trinidad & Tobago Won Best Caribbean Destination for Nature Holidays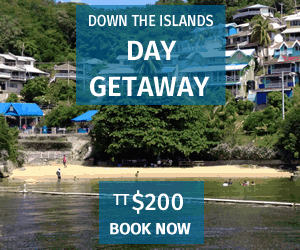 On Thursday 25 June 2015, Trinidad and Tobago won the 2015 UK Telegraph Caribbean Travel Award for Best Destination for Nature Holidays. Thousands of Telegraph Travel readers voted for their favourite destinations and hotels in the inaugural travel awards that is organised in partnership with the Caribbean Tourism Organization (CTO) and Trinidad and Tobago topped the Nature Holidays category.
Trinidad and Tobago continues to be recognized as the premiere eco-tourist and nature destination in the Caribbean.  The awards aim to highlight the diversity of holiday experiences on offer across the region, here's why: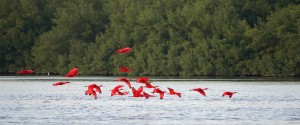 Caroni Swamp and the Bird Sanctuary is a one of the best eco-destinations in Trinidad.  This 12,000-acre swamp is the home of the national bird – the Scarlet Ibis – along with 100 plus species of other birds, caimans, swamp boas and crabs.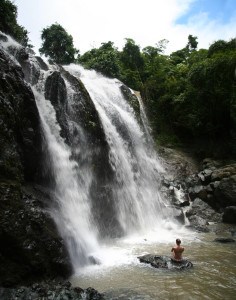 At 175 feet (54 meters), Argyle, Tobago's highest waterfall attracts locals and foreigners to its cascade of cool, crisp water that flows down from three dramatic levels.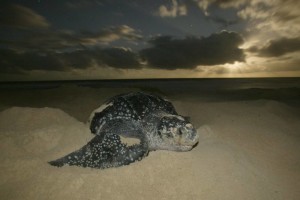 Trinidad and Tobago is one of the most important marine turtle nesting grounds in the Western Hemisphere.  The Turtle Nesting Season runs from March 1st to August 31st annually. These critically endangered marine reptiles, visit our shores by the thousands each year and lay nightly along various shores.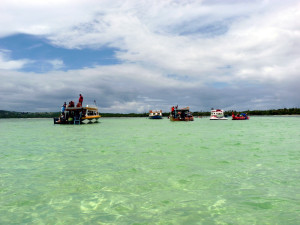 The Nylon Pool is a natural, metre-deep crystal clear swimming pool with a sandy bottom in the middle of the sea created by an offshore sandbar and a still lagoon. Take a rejuvenating swim with the deep ocean on one side and palm fringed beaches on the other.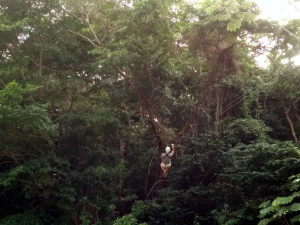 The internationally certified ziplining adventure park in Chaguaramas, Trinidad offers a thrill of a lifetime with 7 lines and 5 canopy walks/net bridges through the trees of the beautiful Tucker Valley. Safe, thrilling adventure!!!
Descend 100 feet underground and walk through a magnificent system of natural limestone caverns and caves on island of Gaspar Grande.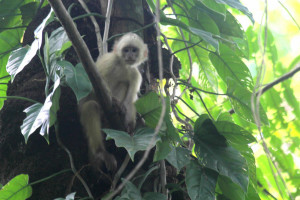 This nature reserve is a sandy, forested island covered with evergreen hardwood trees inhabited by seven species of amphibian, 27 of reptile, 171 of bird and 59 species of mammal, including 32 species of bat.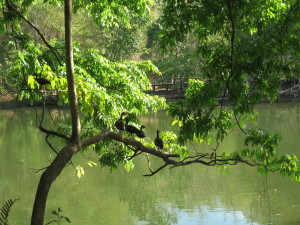 Point-a-Pierre Wild Fowl Trust is a wetland habitat that is home to locally endangered wetland birds. Interestingly, the Trust is located on the compound of a major petrochemical and oil refinery in south Trinidad.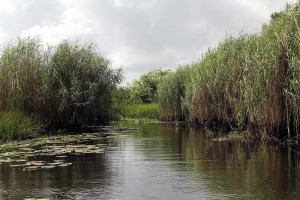 The Nariva Swamp is the largest freshwater wetland in Trinidad and Tobago (over 60 sq. Km). Designated a Wetland of International Importance, the swamp is home to 58 different species of mammals including the West Indian Manatee and Red Howler monkeys.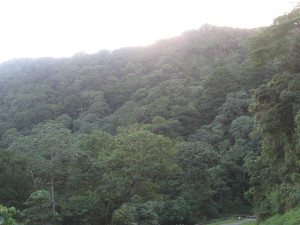 These 14,000 acres of forest in central Tobago which stretch for more than one-half the length of the island of Tobago, is the oldest protected rainforest in the Western hemisphere dating back to 13 April 1776.  It is home to a number of flora and fauna and is estimated to provide habitats for twelve to sixteen species of mammals out of the nearly ninety mammal species in the Caribbean region.