Details
Destination 101:
Guests under the age of 21 are required to be accompanied by a parent or legal guardian. No pets allowed
BAYVILLE,   is a tastefully appointed Self-Contained Apartment set within the residential area of St James which offers the perfect location for your Caribbean holiday. The Apartment is fully furnished to a high standard and features: One (1) Spacious, Air-conditioned Bedroom, furnished with 2 Double Beds and 1 twin bed, which can sleep from 1 – 5 persons.  There is also a private Bathroom and fully equipped Kitchen allowing holiday makers to prepare many of their own meals.
Diverse restaurants, Street foods, Grocery stores, Banks, Pharmacies, Library, police station, entertainment is just 5 – 10 minutes' walk away.  Public transport is 2 minutes walk away from the Apartment.  Long Circular Mall and West Mall are just 10 minutes away.  St James is vibrant and alive with multi-lingual throngs that come from all over the world to experience the unique ambience of a culture that embraces, honour and celebrate the differences of its varied ethnic contributors, which makes St James, the best example of ethnic, cultural and spiritual harmony on the national landscape of Trinidad & Tobago.
Watch a Movie at the Digicel IMAX Theatre, One Woodbrook Place, the largest screen in the Caribbean, 4 Stories high, 70 feet wide and just 10 minutes away.  The Botanical Gardens, Zoo, Queens Park Savannah, National Academy for the Performing Arts, National Stadium, King George the V Park, and Queens Park Oval are just 10 minutes away from Bayville.  Maracas Beach 35 minutes away, Chaguramas Beach and Board Walk 15mins away, Macqueripe Beach just 20 minutes away.
Are you ready to relax, dine and lime? Then choose Bayville Holiday Apartment in St James to spend your next Vacation.  When thinking of spending your next Trini vacation, think Bayville, since the Apartment offers far more space than a hotel room or a cramped cabin cruise.  WE WELCOME YOU.
Special Amenities:
Radio
Washing Facilities
Burglar-proofed
*Member of the Small Tourism Accommodation Owners of Trinidad and Tobago (STAOTT)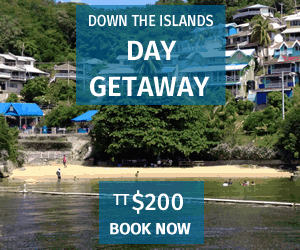 In-Room Amenities
Air conditioning
Daily housekeeping
Free WiFi
Kitchenette
Microwave
Refrigerator
TV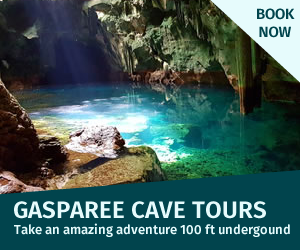 Reviews
Start your review of Bayville Holiday Apartment
Click stars to rate
---
Latest Reviews
Nearby Destinations (17)