Details
L'Orchidée  Boutique Hotel is located in the beautiful landscaped neighbourhood of Coblentz Gardens, St. Ann's.  This unique Boutique Hotel is conveniently located 5 minutes drive from the City centre and within easy access to Embassies, Banks, Churches, Museums, Cultural Sites, Art Galleries and many more attractions.
L'Orchidée offers you a Smoke Free Environment and all our Rooms are fitted with Air Conditions & Ceiling Fans, Hot & Cold Baths, Direct Dialing Telephone, Wireless and High Speed Internet Access, Cable TV, Iron and Ironing Boards, Fridge, Coffee, Tea Service, Desk and Reading lamp and complimentary WiFi.
Meals
A full breakfast service is included in the rate. Lunch and Dinner can be ordered in. L'Orchidee has a unique service where our guests can make a selection from a variety of restaurant menus. We take care of placing the order, receiving and plating it before it is served to our guests. This service allows our guests to have access to a wide choice from fine dining menus to fast food menus.
We have two Chefs who prepare a variety of sumptuous breakfast menus. Over 99 excellent reviews have highly rated the breakfast at L'Orchidée Boutique Hotel and have enticed many repeat guests.
Also included in the rate are our internet services and all taxes.
We provide free and secured parking on the compound for all of our guests.
L'Orchidée  is also appointed with a small meeting room that can accommodate up to 6 persons comfortably for the use of our guests.
This is ideal for small strategic meetings and meetings with clients or colleagues The room is equipped with a white board and free WIFI. Catering for coffee and lunch breaks can be arranged for meetings at an agreed cost.
Flexibility
L'Orchidée Boutique Hotel recognizes that our guests are from different countries, cultures and customs and as such we allow our guests a great deal of flexibility with breakfast starting times; use of the kitchen in the evening time where there is a preference to prepare meals according to traditions and customs; use of microwave in kitchen to warm food items; early check-in and late check-outs according to availability.
Front Desk
L'Orchidée Boutique Hotel offers 24 hour front desk service for all its guests. This is very convenient especially for late arrivals at the airport or persons returning late from events or meetings.
Transportation
L'Orchidée Boutique Hotel has partnered with professional and reliable transport providers. We can arrange airport transfers; taxis to various meetings, attractions and any part of the country that the guest would like to explore. Car rentals can also be arranged for guests.
Security
The Hotel is outfitted with adequate security around the clock to ensure the safety of your guests. We are outfitted with CCTV camera systems; professional security firm from 4 pm to 9 pm; in-house security from 9 pm to 6 am; electronic front door with intercom and camera; 24 hour Blink rapid response service; access to Belmont Police Station; security liaison with Coblentz House security firm.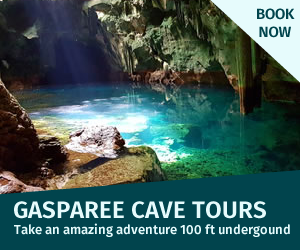 In-Room Amenities
Air conditioning
Coffee/tea maker
Desk
Free WiFi
Iron/ironing Board
TV
Hotel Amenities
Airport transportation (surcharge)
Breakfast Available (included)
Business Center
Parking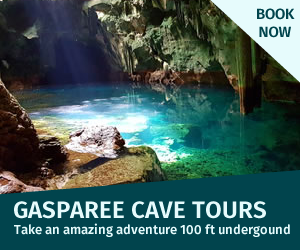 Reviews
Start your review of L'Orchidée Boutique Hotel
Click stars to rate
---
Latest Reviews
Nearby Destinations (18)