Details
Destination 101:
U.S. Toll Free: 1.866.353.6222
The Magdalena Grand Beach & Golf Resort is nestled in the tropical Tobago Plantations Estate, a community of luxury Tobago suites and villas around the Tobago Plantations 18 hole PGA designed championship Tobago golf course. Situated along two and a half miles of beach and beautiful coastline the grounds offer nature trails and canopy walks through a virgin mangrove forest at one of the best Tobago resorts.
"Magdalena" was the original name of Tobago, derived from the name of one of Christopher Columbus' ships, and the name pays homage to the island's rich history, tradition, and people.   Experience Tobago's Luxury Resort where you will find a rich cultural experience to help  rejuvenate your mind, body and spirit with exceptional comfort and service during your Tobago holiday.
Find out details about our Grand Experience All Inclusive Package at Tobago's best resort hotel.
Special Amenities
-Tobago 5-Star PADI Dive centre with training pool

-Complimentary bicycles

-Kids club and playground area

-Daily guest activities programme
Restaurants/Bars:
Pembois Restaurant & Terrace.  Each morning the resort features an all-you-can-eat breakfast buffet at Pembois Restaurant & Terrace. The menu changes daily so guests can enjoy different hot items every day or choose eggs made to order. It's the most popular breakfast on island. Pembois is also open daily for lunch and dinner.
Salaka Grill offers a delicious selection of pizza, salads, grilled fish, and meat or vegetarian dishes for a relaxing lunch poolside overlooking the ocean. At night Salaka Grill turns into a romantic seafood grill with a catch of the day and seafood pasta, along with seafood tapas, antipasto, and an Asian dim sum sampler.
Kali'na  – Discover the unique Caribbean Fusion cuisine in an upscale and romantic environment in one of the top restaurants in Trinidad and Tobago, Kali'na. The chef features traditional Caribbean or Creole recipes prepared in a modern European way as well as dishes from all over the world, refined with exotic Caribbean ingredients.
Robinson Crusoe is an English style pub and full-service sports bar where you will enjoy light meals such as burgers and fries, nachos, and the restaurant's famous fish & chips.
Benné Café is located at the front entrance and has patio seating. The café offers a wide range of freshly ground and brewed coffee and teas, along with home-made delights from the bakery such as pastries and mouth-watering cookies. The perfect spot for coffee, tea and a delicious snack.
Tavaco Lounge is the perfect spot to enjoy sparkling drinks and classic cocktails prepared by experienced and entertaining bartenders. Unwind and be soothed by the sounds of piano playing, jazz, blues and much more.
The Li' l Nylon Pool Bar allows guests to swim up and sit right at the bar, while still in the water! Enjoy your favorite cocktail or discover a new one at this refreshing   location.
The Fairways Bar and Grill is located on the Tobago Plantations 18-hole golf course, the Fairways Bar and Grill offers light breakfast choices, salads, snacks, and tasty dishes with a local twist. Overlook the grounds of this former plantation and picture its history while sipping on a refreshing cocktail.
Weddings and Honeymoon:
Magdalena Grand Beach & Golf Resort is the perfect setting for tying the knot, renewing your vows, honeymooning, or just enjoying each other in a warm climate.
A Tobago wedding is an experience you will never forget! Its natural beauty and Caribbean warmth make it the perfect place to tie the knot. Brides and Grooms will enjoy their private hot tub on the balcony overlooking the Atlantic ocean when they enjoy their one-bedroom suite the night of their wedding. Whether you're getting married or would like to celebrate a special anniversary by enjoying a vow renewal in the Caribbean, let our expert staff take care of all your needs to make this special occasion a remarkable experience.  A Caribbean wedding can be held on the beach, at our infinity pool, on our great lawn overlooking the ocean or in our courtyard or ballroom area.  There are plenty of choices and we can cater to just about any size wedding. The Magdalena Grand Beach Resort welcomes you to our side of paradise with spectacular wedding packages in Tobago.  E-mail: weddings@MagdalenaGrand.com
*Awarded Trinidad & Tobago's Best Golf Hotel 2014
*TripAdvisor Certificate of Excellence 2014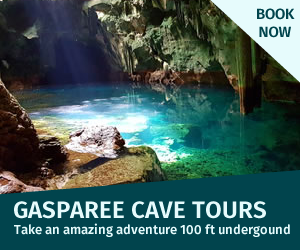 In-Room Amenities
Air conditioning
Coffee/tea maker
Daily housekeeping
Desk
Free toiletries
Free WiFi
Hair Dryer
In-room Safe
Iron/ironing Board
Refrigerator
TV
Hotel Amenities
Airport transportation (surcharge)
Bar/Lounge
Business Center
Concierge services
Conference space
Golf
Gym
Parking
Restaurant
Spa
Swimming Pool
Tennis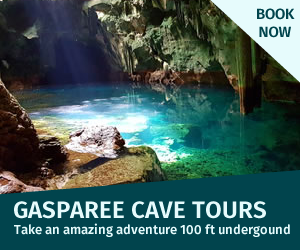 Reviews
Start your review of Magdalena Grand Beach and Golf Resort
Click stars to rate
---
Latest Reviews
Nearby Destinations (2)