Details
The Asa Wright Nature Centre (AWNC) is a Not-for-Profit Trust established in 1967, it's Mission:
"To preserve a part of the Arima Valley in its natural state; to create a conservation and study area and to protect  the wildlife therein for the enjoyment and benefit  of all persons of this and succeeding generations".
The Centre was selected by the Ecotourism Society and listed in the October 1999 issue of Audubon Magazine as one of the finest eco-lodges in the world, it was also selected as the model for a case study on "Eco-tourism as a Strategy for Sustainable Development".
As you make your way along the Blanchisseuse road, the adventure has begun, vines hanging, blind  corners and precipitous  drops, lush Christophene farming and nature sounds, you are definitely getting nearer to your destination.
The AWNC and Lodge is a must to experience, it is the best destination in Trinidad for unique birding and natural history experiences. Overnight guests wake up to the alarm of a variety of bird sounds, and as they gravitate toward the veranda they help themselves to our plantation grown robusta coffee, found only at Asa Wright. Breakfast is all local, with our very own whole wheat bread, local jams and jellies made from fruits harvested in our garden.
Daily we welcome visitors as we are open to the public from 9am – 5pm,we offer daily natural history tours at 10.30 am and then at 1.30 pm. We serve creole food in our restaurant please call ahead with your dietary requirements so that we can cater to your needs.
Families are encouraged, the allure of our small clear water pool, the connection with nature, the relaxed pace and peaceful environment brings a sense of contentment we all need to experience.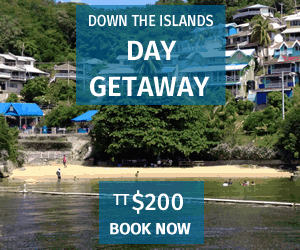 Reviews
Start your review of Asa Wright Nature Centre
Click stars to rate
---
Latest Reviews
Nearby Destinations (1)