Like
Details
I visited the caves several times from south Trinidad, with my friends Dr and Mrs Thorpe, when the caves were first opened to the public. We didn't have stairs tho or I can't recall them.

Seeing the magnificent stalagmites and stalactites gave us much to think about, as they take hundreds of years to form. We felt honoured to be there and yes we swam in the pool back then and watched the bats ? zzzz sleeping ?

The caves are a definite must on anyone's vacation to Trinidad and Tobago ??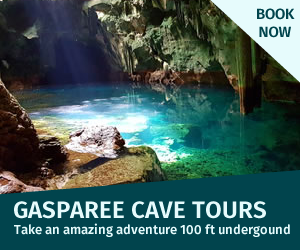 Reviews
Start your review of An appreciation of the cave formations and beauty of the pool
Click stars to rate
---
Latest Reviews