The Knowsley Building in Port of Spain is a beautifully constructed building worthy of being among the Magnificent 7.
Like
Details
Located on the southern side of the Queen's Park Savannah sits this glamourous building of such architectural quality that it really should belong to the set of uniquely designed colonial buildings located on the western side of the Queens Park Savannah referred to as the Magnificent Seven.
Facing the Savannah, Knowsley is bounded by Chancery Lane to the East, Dundonald Street to the West and Albion Lane to the south. Originally built in the year 1904 as the residence for Mr William Gordon, a prominent city merchant, the building was designed with yellow bricks and hand hewn local limestone which adorns most of the colonial structure. The original veranda was made from marble imported from Italy and the original inner staircase was made from wood imported from Guyana. Additionally, an Italian artisan was responsible for the gesso work done to the ceiling of the ground floor.
After being underutilized and almost abandoned for many years, the government of Trinidad and Tobago in 1956 bought the building and restorative work was undertaken. Soon after works were completed the building was handed over to Ministry of Foreign Affairs and it now houses an arm of the Ministry of National Security of Trinidad and Tobago.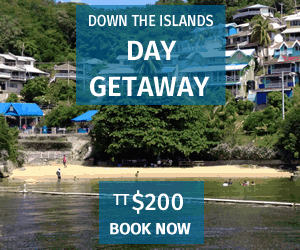 Reviews
Start your review of Knowsley Building
Click stars to rate
---
Latest Reviews
Nearby Destinations (16)