The Tamana caves are a series of lengthy cave systems that are home to huge colonies of bats. Stand at the entrance as a rapid river of bats stream past you producing a unique and exhilarating experience.
Like
Details
Destination 101:
It is not advisable to visit these caves alone
Long before it was home to millions of bats – Mount Tamana was said to be a coral reef that raised above sea level due to geological activity? Mount Tamana was also revered as a sacred mountain to the Guarahoons (South America Amerindians) who fled during Spanish colonization. These days, the caves of Mount Tamana are home to millions of bats. In Trinidad, there are 67 species of bats and these caves house 11 species, including vampire bats, fruit bats as well as insect bats. Imagine what you do regularly between 5. 30 and 7 pm every day. At that time, on this side of Central Trinidad, there is a spectacular sight as these bats, creating a dusk of their own as they leave the cave for feeding. When you visit, (the journey isn't long – about 30 minutes from the corner of O'Meara Road and the Churchill Roosevelt Highway) the route to the cave will take you through old coffee estates, past silk cotton trees, vines as well as stinging nettle. The dress code, therefore, is long trousers and sneakers!Once at the cave, you can safely venture in and take a look around at the bats in their habitat. Inside, expect to see thousands of bats sleeping or some flying past you. But look out for cockroaches and bat droppings on the floor and wall!As the sun is about to set, the time approaches for the bats to exit the cave. Listen out for the screeching and flapping of wings as they fly past. The thrill comes from standing still (if you don't, they will bump into you) as you come face to face with the bats as they exit.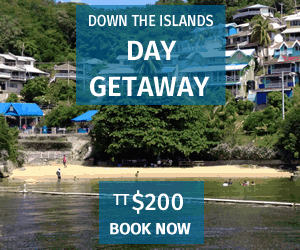 Reviews
Start your review of Mount Tamana Bat Caves
Click stars to rate
---
Latest Reviews
Nearby Destinations
No destinations within 5km (3.1 miles)