Like
Details
Musical fountains, dazzling lights and unique architecture sums up one word for the National Academy for Performing Arts – A Masterpiece!
Sitting on approximately 63,000 feet of land upon which the Princes Building Grounds was once located, until it was demolished in 2007, NAPA is one of the four multi-faceted state-of-the-art National Performing Arts spaces in the country and one of the most distinctive buildings in Trinidad.
Officially opened in 2009, this majestic structure is outfitted with a 1500 seat theatre, dance room, piano room, sound lab, a lobby, a hotel and a spacious auditorium named after one our greatest calypsonians Lord Kitchener. The first presentation was a drama presentation by the National Theatre Arts Company of Trinidad and Tobago, since then NAPA was used to host a number of significant events including: the grand opening of the Commonwealth Heads of Government meeting (CHOGM), Heather Headley in Concert, the US National Symphony Orchestra, Colin Powell and Al Gore to name a few.
Located opposite Memorial Park and the Queens Park Savannah, NAPA is one of the most attractive destinations in Port of Spain especially at night when the musical fountains come alive with a burst of colourful lights.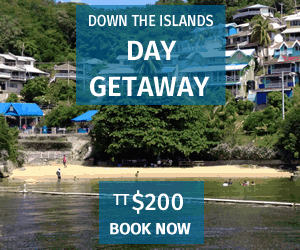 Reviews
Start your review of National Academy for Performing Arts (NAPA)
Click stars to rate
---
Latest Reviews
Nearby Destinations (16)