Nelson Island is an island rich in history, flora and wildlife. The largest of the "Five Islands", Nelson Island has seen indentured labourers, fleeing Jews, the United American Navy and local detainees.
Like
Details
Nelson Island is the largest of five miniature islands located in the Gulf of Paria, west of Port of Spain. These islands, rich in history, marine and wildlife and flora, are the Caledonia, Craig, Lenagan, Rock, Pelican and Nelson Islands. Together they are called the Five Islands even though there are six separate isles; Craig and Caledonia Islands are connected by a narrow reef. The group of islands are part of the archipelago that locals refer to as "down de islands" (or DDI).
During the twentieth century, Nelson Island served as an entry point for people immigrating to Trinidad and as a detention centre. Records show that over 114,000 East Indian immigrants were processed on the Island as from 1845 to 1921, it was used for the reception and processing of indentured labourers. In the 1930s, Jews who were fleeing from the impending Holocaust were held at Nelson Island. National icons like Tubal Uriah "Buzz" Butler and George Weeks were also incarnated on the island. During the second world war, the United States Navy occupied the island and built a gun-emplacement. The island also houses a Quarantine Station that was built in 1802 and still stands on the island to date.
Visitors can tour the Island and peruse the lists of indentured immigrants to identify ancestors or walk through the jail cells that held those detained on the Island. View exhibits and ruins, walk along scenic trails and take photos by gun bunkers among the other adventure at the Nelson Island.
Contact the National Trust for more information at:

Sterling Building 68-70 Sackville Street, Port of Spain

Phone: 1(868) 225-4750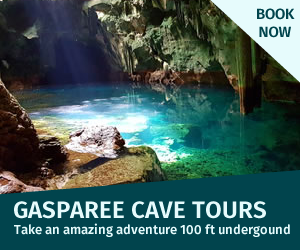 Reviews
Start your review of Nelson Island Heritage Site
Click stars to rate
---
Latest Reviews
Nearby Destinations (1)