The Nylon Pool is a natural, metre-deep crystal clear swimming pool with a sandy bottom in the middle of the sea created by an offshore sandbar and a still lagoon. Take a rejuvenating swim With the deep ocean on one side and palm fringed beaches on the other.
Like
Details
This is one of many serene destinations in the tropical paradise that is Tobago. Located just south of Buccoo Reef, you can relax in the soft white sand bordering the thigh-high turquoise waters. If you can't resist the urge to go in, you can float in the still lagoon, with the deep blue ocean on one side and a palm-fringed beach on the other. Locals claim the water here has the ability to rejuvenate anyone lucky enough to swim in it. Accessible by glass-bottomed boat from Store Bay and Pigeon Point, the area was named by Britain's Princess Margaret in 1962, who likened it to the transparency of nylon, when she spent her honeymoon there. And it remains today a popular idyllic destination for couples and families alike.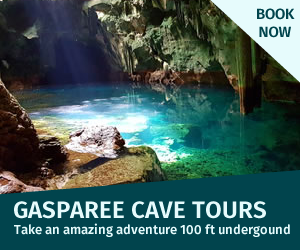 Reviews
Start your review of Nylon Pool
Click stars to rate
---
Latest Reviews
You guys must experience this
Must see before that day!!
I totally enjoyed this visit to Tobago. I went my Eighty year old mother, my younger brother and one of my sisters. My mom even though born in Trinidad had never visited Tobago, she throughly enjoyed it.
Nearby Destinations (7)