The blue-green waters of this picturesque destination are inviting for swimming, snorkeling and scuba diving.
Like
Details
Destination 101:
There are no lifeguards on duty so be careful
Parlatuvier Bay, located at the North Western end of Tobago, is another gem on the island. Its value, perhaps, is in the beach's golden sand but the overall landscape is what really makes the beach a beauty to behold. About 50 minutes drive from Scarborough, Parlatuvier Bay is a tranquil beach about 500 metres long. It is partly sheltered, so the water is quite calm with small lapping waves. However, the waves can be strong at times. Entering Parlatuvier Bay, the river meets the sea and visitors usually express pleasure bathing at the river mouth. Fishing is also part of the village livelihood so small fishing boats line the shore. The beach also has a jetty about 200 meters long. The beach is surrounded by the village with rugged rocks closing it in from the sea. The natural enclosure makes the beach ideal for swimming and snorkeling, but caution must be taken since the beach is tucked away and there is no lifeguard here. The water gets deep quickly and there is excellent jumping and diving from the jetty.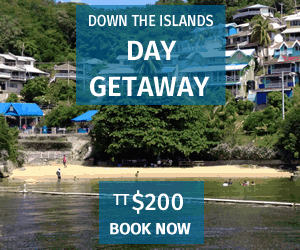 Reviews
Start your review of Parlatuvier Bay
Click stars to rate
---
Latest Reviews
Nearby Destinations (1)