Hike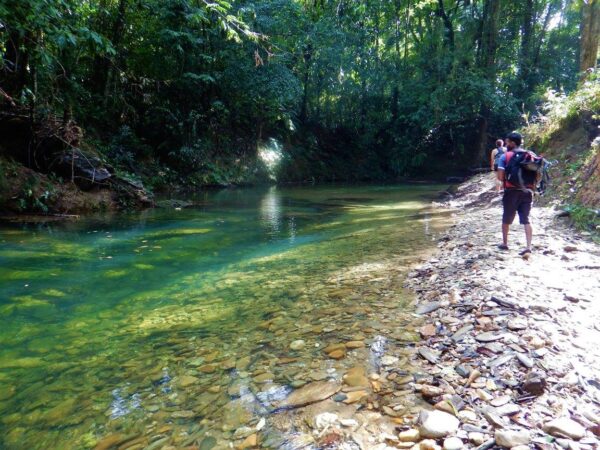 Your adventure starts with the easy option being about a one and a half hour hike through stunning rainforest to Avocat Waterfall. The adventure option will depart first as it will take two hours and include hiking up rivers, climbing through uncharted rain forests where your leader follows only his knowledge of the forests.
Flora and Fauna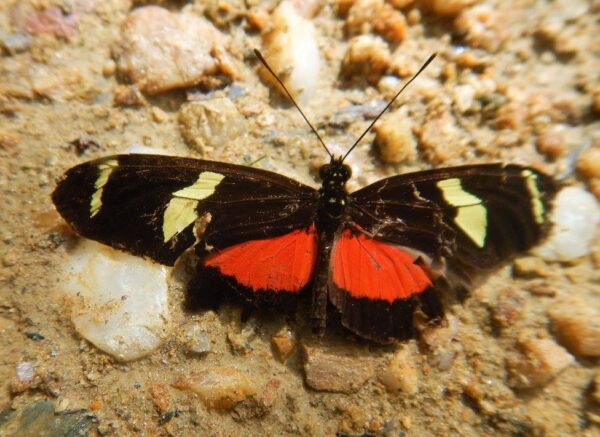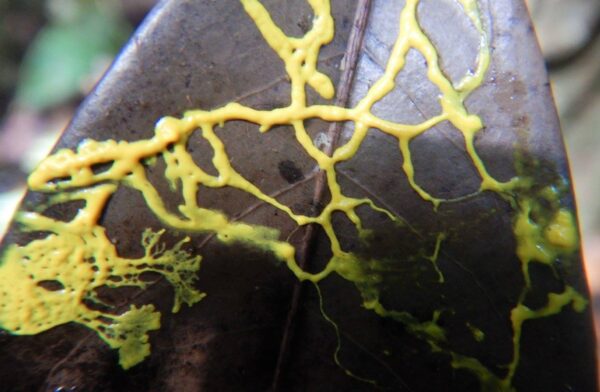 Both trails are circuits where we hike in over some hills to see and experience the rainforest and its wildlife, firsthand. While walking you will see, experience and learn of the natural history of this magnificent rainforest. Highlights will be seeing amazing trees while Emperor and other butterflies float by. Forest birds such as Trogons, Honeycreepers and Manakins at their lek are abundant. The trail leads to an enchanting stream with an abundance of anthuriums and heliconias on its banks; it will take us to the Marianne River.
Swim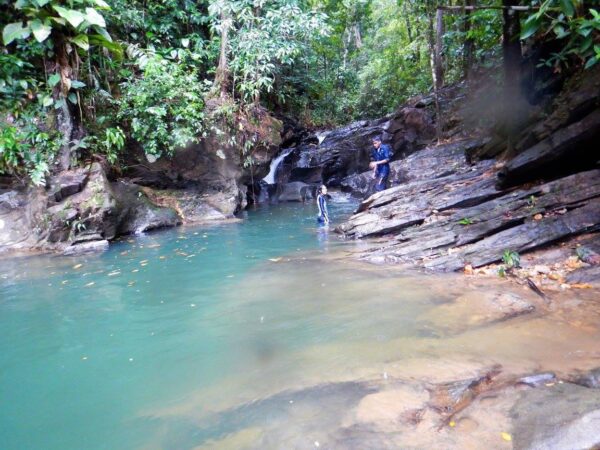 The walk ends at the seventy-foot waterfall, where swimming in the small pool at the base of the falls is our objective. Relax while getting a natural drumming massage as you sit at the base of the falls.
Rappell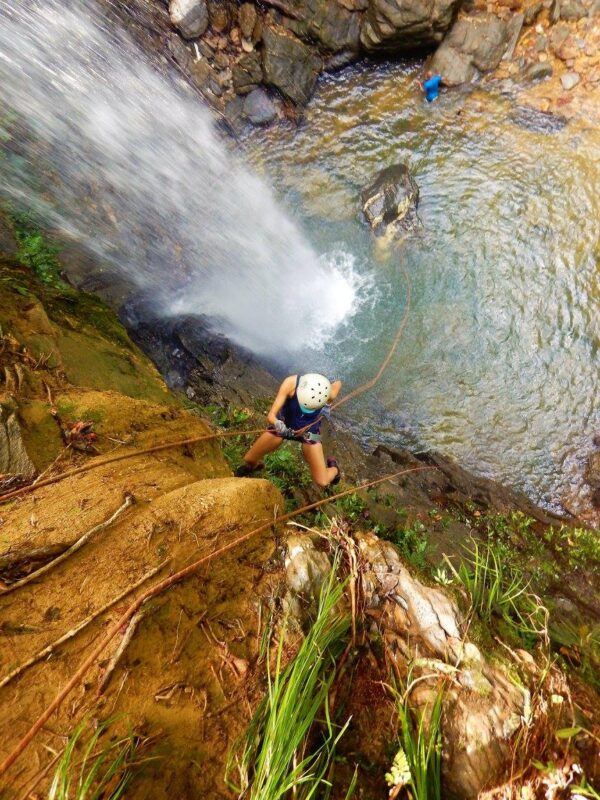 After a quick swim in the falls the adventurous will hike to the top of the falls, put on harnesses and safety equipment and plunge over the side rappelling back to the waterfall's pool!!! Wooohoooo!!!!!
Picnic
Have a picnic lunch before taking an easy 30 minute walk back to the vehicle. An easy walk in the river through rainforest is the way out.