This is a fantastic river adventure with three large pools to swim in, a 25-foot rock to jump off and natural water slide.
Like
Details
A twenty-minute walk up the Marianne River in Blanchisseuse brings you to 3 Pools a thrilling river adventure. As its name suggests, this river destination features 3 deep basins that were formed as the river plunged across a plateau over a steep rock shelf.
The hike to the pools is rated 2 (out of 5, 5 being the hardest) so it is suitable for all ages. The first pool features shallower waters and is ideal for wading and non-swimmers. Between the first and second pools one finds a naturally formed water-slide that adds a great fun element.
The 3rd pool is where the adventurous finds the greatest enjoyment. One can climb the nearby rocks and jump 15 feet in the pool below.
A visit to 3 Pools can be combined with a hike to the nearby Avocat Waterfall.  You can either begin at the waterfall and following the river to the pools or first going to the pools and then continuing up river to the waterfall.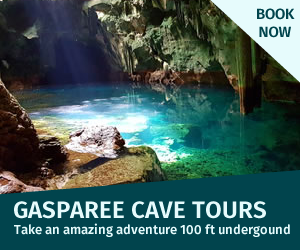 Reviews
Start your review of 3 Pools
Click stars to rate
---
Latest Reviews
Nearby Destinations (4)