You can not leave Tobago without a visit to the unique jewel that is Adventure Farm and Nature Reserve, a 12 acre working organic estate which engages in sustainable agriculture. This small plantation grows citrus and other fruits and the best place for bird watching as it is home to many species of birds like the Mot Mot, Blue Tanagers, Humming Birds, and many more.
Like
Details
This is wonderful 12- acre estate in Arnos Vale is a birdwatcher's paradise, where you can discover over 50 different types of birds, butterflies and iguanas. While you visit you are free to pick and eat mangoes and citrus fruit.
The reserve was awarded for being a business venture that has found the ideal balance between being a haven for wildlife and being a model for sustainable Eco-tourism. It is only minutes away from palm-fringed Arnos Vale Beach which is excellent for snorkeling.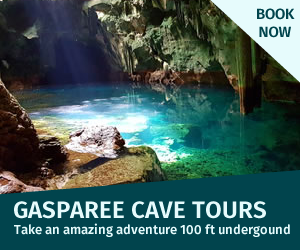 Reviews
Start your review of Adventure Farm and Nature Reserve
Click stars to rate
---
Latest Reviews
Nearby Destinations (9)