This group offers guests a chance of a special experience with some horses with personality! Stroll along wetlands, ride through clear blue waters of Buccoo Bay all while learning about horse care, body language and being one with nature. A truly magical experience!
Like
Details
Destination 101:
Please book in advance. Open 7 days a week with tours once a day. Weight limit for Riders/Guests is 190Pounds
Guests learn about the horses personality & character, their age & where they came from and how to interact with them in a gentle & easy way. Persons get to choose their horse/ team partner – guide the Horse, mount the Horse, go through the village where tours begin. Enjoying the beauty of the Horses, swimming with them in the sea, riding them on the sand are all part of this wonderful experience hosted by a lovely couple. Please come in comfortable clothes ( T-shirt/Tank & Short Pants) also walk with extra clothes for after the tour. Bring your camera or let the resident photographer catch you in the moment – everything else is provided. It is a 2 hour experience with a personal guided tour – everyone is welcome – no age limit . No experience needed – The only limitation is the weight limit (190 pounds). You need to make your booking in advance due to limited space. Rides are offered in Western or English saddles & riding helmets. The group is currently offering a trail-swim combination. This special 2 hour experience is a joyful one for both horses and riders, including first timers who have never spent time with horses. Excellent guidance and instruction makes it possible for all riders to be at ease. After introducing the horses to guests (at which point each rider chooses his/her 'team partner' horse), the starts with a ride through Buccoo Village, past the goat race track and through the wetland mangroves to the beach for a long and exciting beach ride to the end of Buccoo Bay where the group can then swim with the horses along the shore . The cost of this guided tour is 600TTD (60 UK Pounds or 95 USD)per person (children and adults are the same price).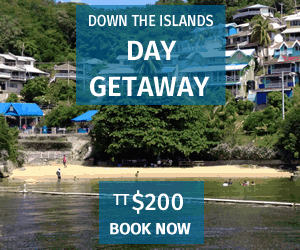 Reviews
Start your review of Being With Horses
Click stars to rate
---
Latest Reviews
Nearby Destinations (10)