Long, scenic beach – a great place to spend the day!
Like
Details
Destination 101:
The best time to swim is between May to September when currents are at their weakest.
Big Bay is well suited for jogging and beach sports especially surfing due to its length. The strong breeze that comes off the ocean makes it well suited for kite flying. This Bay is really scenic and pretty ideal for a picnic or all day family outing. Part of the Bay lies alongside the Paria Main Road so it is fairly easy to just pull aside and enjoy the ambiance of the surroundings. There is also a flat grassy area that can be used for parking. At Easter the beach is used for camping.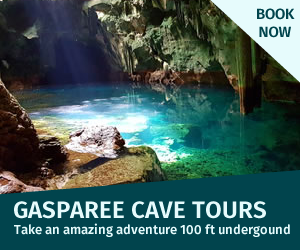 Reviews
Start your review of Big Bay
Click stars to rate
---
Latest Reviews
Nearby Destinations
No destinations within 5km (3.1 miles)