10 Things You Must Do As A Brit in Trinidad and Tobago in 4 days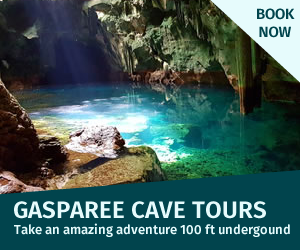 by Tommy Walker – The Wandering Walker
Trinidad & Tobago has two famous sports icons that most British people will know growing up since the 80's. These were Dwight Yorke and Brian Lara, football and cricket legends respectively.  Before I go here, that's all I knew about this Caribbean gem. Although my trip to T & T was never planned, I had no regrets of exploring this beautiful country. After taking a 1-hour flight from Georgetown, Guyana to Port of Spain via Caribbean Airlines, my four day 96 hour Trinidad & Tobago experience began.
I found that Trinidad was more the workers place. It was very much more rural, more of the rat race, the City life if you like. It was industrial but was quirky at the same time.  You could find many things that you may need in a Trinidad such as good bars, delicious restaurants, a shopping mall and entertainment complexes.
Tobago on the other hand was more tropical and relaxed.  Bound by the clear ocean, this was more the holiday life. Waterfalls, lush green and exotic beaches are found here. The contrast in both islands is compelling. It gives you both kinds of experiences from the Trinidad & Tobago way. Here are 10 of the simplest things you can do whilst you are exploring both these majestic islands:
Trinidad
EAT Doubles
What is doubles? Doubles is a breakfast you can find on the street or in breakfast cafes however it is usually common street food. I ate my first in Trinidad and it was delicious so I'm advising you do to. It consists of fried bread, curried chickpeas that is stopped with contents like mango, cucumber and coconut, local herbs and pepper sauce.
Located near Memorial Park in the Port of Spain, this glorious building holds some of the countries national treasures including items collected from its historical past before and after independence. It also has a variety of art works from the first recognised artist of Trinidad, Michel-Jean Cazabon.

Have a hot days chill at the boardwalk; walk down on an evening to relax. It's currently under renovation but still it's an ideal place to unwind.
Exotic pelicans, fearsome lions and sleepy snakes all are kept here in Trinidad's main Zoo. Bigger than I thought with different sections, this place is ideal to wander around on a morning or afternoon trip. Be careful of the lions in particular, they got quite agitated!
SNAP at Lady Young Road
Just out of Port of Spain you can get a great view of Trinidad. It has a lushy green surroundings to it coupled with suburban and city life dwelled within.
Also not to miss if you have a little more time..
Maracas Bay – Known to be one of Trinidad's most beautiful beaches situated towards the north side of the island.
Maracas Falls – Trinidad's largest waterfall at over 90m, this spot is a favourite among travellers.
Tobago
GO VISIT Dwight York Stadium
As a Brit especially you have to go visit his stadium whether there is a game on or not. He played such a pivotal role in the English Premiership during the 90's and early 2000's.  Even the sign just looks cool!
BREAKFAST has to be Bake & Shark
Another classic street food that belongs to T & T. It's fried bread coupled with fried pieces of shark added with a mixture of salads and a variety of sauces such as garlic, chilli and pepper.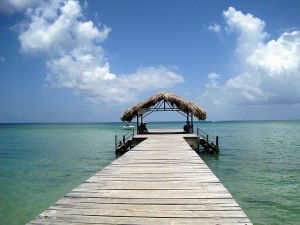 If you want to get your head in the water and fancy a casual dive, Pigeon Point is the place to get in and out. Normally shore dives are the way to go, and reduce the time a boat dive would endure. The water is clear and there are some neat coral and pretty marine life lingering below.
These falls in Roxborough are stacked one upon the other. After reaching the firs, you can climb steeper to the next one by the side. Ropes assist some paths but as you get higher it really does get steep. Yet the higher you go, the quieter it gets. The waters are cooling and refreshing and its worth the visit for the swimming holes alone!
LOOK OUT from Fort Milford
If you want a bit of a history lesson then walk around Fort Milford. It's a small place but quiet and intriguing at the same time. The Dutch and the British once stationed here. Perfect for a sunset or an afternoon explore.
Also not to miss if you have a little more time..
Englishman's Bay – Considered Tobago's most beautiful deserted beach.
Nylon Pool and Buccoo Reef – Famous for its beautiful reef, perfect for glass boat rides, snorkelling or scuba trips.
Follow Tommy Walker: Email | Blog | Facebook | Instagram | LinkedIn