This nature reserve is a sandy, forested island covered with evergreen hardwood trees inhabited by seven species of amphibian, 27 of reptile, 171 of bird and 59 species of mammal, including 32 species of bat.
Like
Details
Destination 101:
A permit is required to visit the Sanctuary which can be obtained from the Forestry Department at St Joseph.
The Bush Bush Wildlife Sanctuary is situated at the south-western region of the Nariva Swamp, and is home to more than 200 species of birds and animals. The Sanctuary sits on Bush Bush Island – an area of high ground that is approximately 3 meters about the swamp that is bordered by palms and covered in hardwood and silk cotton trees. Here, red howler monkeys are often seen swinging between the hardwood and huge silk cotton trees which also serve as the nesting place for colourful parrots, the red-bellied macaw and an array of beautiful butterflies.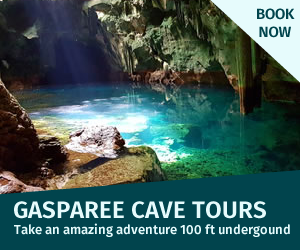 Reviews
Start your review of Bush Bush Wildlife Sanctuary
Click stars to rate
---
Latest Reviews
Nearby Destinations
No destinations within 5km (3.1 miles)