Details
Religious festivals, customs and traditions form an integral part of Trinidad and Tobago's society and the Hindu festival, Divali is no exception. This stems from a large portion of the country's population being East Indians and a significant amount are Hindus. Divali was brought to Trinidad and Tobago by Hindus who came as indentured labourers in 1845. The celebration of Divali in Trinidad and Tobago is marked as a national holiday with numerous functions held to celebrate the occasion.
The celebration of Divali in Trinidad is one of the largest in the English speaking Caribbean. Celebrations are not only held at temples and by religious groups, it has been extended to homes and communities but now organizations have also embraced this festival with special events held to commemorate this occasion.
Divali, is celebrated by Hindus around the world, is called the Festival of Lights which symbolizes the lifting of spiritual darkness. It is a celebration of good over evil and light over darkness. Divali means an array of lamps (deep: lamp; vali: array).
In the early days, the Hindus celebrated this festival in a very small way. They made at least five deyas (small clay pots) per household, filled it with coconut oil or Ghee (clarified butter) and a wick made of wool was placed in it. Now, the lighting ofdeyas is a spectacular sight. Families, communities, even those who are not Hindu, participate in this enlightening, uplifting occasion. Deyas are atop creatively bent bamboo frames constructed in savannahs and other open spaces or simply arrayed in the driveways of homes.
Before the lighting, Hindus undergo a period of fasting, praying for the blessings of Mother Lakshmi on their homes. On the day Divali is observed, pujas or Hindu prayers are done. After, there is a Hindu feast – food and delicious Indian sweets are distributed to others in the community.
The observance is based on Hindu scripture: the return of Lord Rama, along with his wife Sita from his fourteen-year-long exile and his vanquishing the demon Rawan. In joyous celebration of the return of their king, the people of Ayodhya, the Capital of Rama, illuminate the kingdom with deyas.
Deyas
Deyas are made from clay and are usually filled with oil and ghee with a wick for lighting. Today, you can buy deyas ready made with wax and wick because it is easier to light, less messy and lasts longer. Of course wax deyas are much more expensive because you are paying for the convenience and ease of use but it depends on the person's budget as to what they want to use.
Bamboo Bending
The process of bamboo bending involves using a hard, long and thick bamboo, splitting one end of the bamboo into 5-6 strands (not thoroughly split it, about 3/4 the length of the bamboo is split), securing the unsplit end of bamboo to the ground and bending the strands outwards and fasten them to the ground. People also do different shapes of bamboo bending e.g. elephant, Ohm sign etc.
Indian Delicacies
The Hindu Community does not eat any meat during this festival. It is a sacred time for them and they fast from all meat consumption. Here are some traditional food which is made for Divali.
Roti
Channa and Potato
Chataigne
Pumpkin
Curried Mango
Curried Bodi
Bhagi (spinach)
Rice
Dhal (split peas)
Appetizers/Finger Foods
Phoulorie (fried split pea powder and seasonings)
Saheena (split pea powder, flour, seasonings, dried spinach leaves)
Kachori (ground channa, ground split peas, flour and seasoning, all mixed and fried)
Sweets
Khurma (fried sticks of flour, ginger, sugar and cinnamon)
Gulab Jamun (similar ingredients to khurma, serving is larger)
Barfi (crumbly sweet cake)
Sweet Rice (similar to rice pudding)
Jalebi (sweet flour batter fried and coated with a syrup)
Ladoo (ground split peas, sugar, butter and milk fried)
Areas in Trinidad which celebrate Divali
Huge Divali Celebrations take place in many of the East Indian and other communities:
Divali Nagar – The Village of the Festival of Lights
Felicity, Chaguanas
Temple in the Sea at Waterloo
Marabella
Skinner Park in San Fernando
Aranguez Savannah
Curepe Recreational Ground
El Socorro
President's House
Movie Towne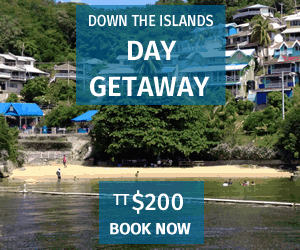 Reviews
Start your review of Divali
Click stars to rate
---
Latest Reviews