Trini Christmas Foods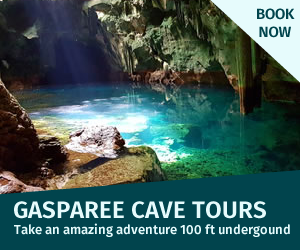 Trinbagonians are characterised by their energetic, fun-loving and food-loving selves. There are two times of year that these qualities are prominently displayed: Carnival and Christmas. Though Christmas is traditionally celebrated by Christians, in Trinidad and Tobago it is a merry time that all creed and races get involved in in one way or another. I wish we could share this food and drink with you over the internet but we have not quite mastered teleporting yet so you will have to travel to Trinidad and Tobago to get a taste.
Foods
Pastelles
This popular dish was introduced to Trinidad and Tobago by the Latin Americans. It is known for its prominence at Christmas time, though in recent times pastelles are being used to garnish plates year-round. Pastelles are pie crusts made stuffed with delicious fillings like beef, chicken, pork and other meats, and soy for vegetarians. The meats are spiced with seasonings such as chadon beni, thyme and chive, then wrapped in banana leaves and boiled or steamed until cooked.
Ham and Hops with Chow chow
Whether you eat your glazed/smoked ham on a plate or in a hops, the ham is loved at Christmas time. Ham and hops is not as extravagant as the regular Christmas meal but can be eaten as a meal or an appetizer. And it sure is appetizing. Most people enjoy ham and hops with the delicious condiments of chow chow, ketchup and pepper. "Chow chow" is a yellow relish that brings out the tangy and tasty side of the ham and hops.
Christmas rice
The season is all about the festivities and this dish also known as festive rice. The various colours and flavour in the rice dish reflect our vibrant Trini culture. The combination of ingredients such as raisins, apples bits, red and green peppers, thyme and ginger blend together well to create an aesthetically pleasing dish and one equally pleasing to the taste buds.
Drinks
Ponche de crème
(Punch with cream)
This alcoholic beverage, sometimes locally referred to as "grog", is a Trini version of eggnog. The milky drink is served with crushed ice and is light and fluffy. The punch is made with raw egg, milk, rum, bitters and may include various flavours. In recent times, Trinbagonians are experimenting with ponche de crème with flavours like barbadine, soursop and peanut.
Sorrel
If there is no sorrel juice, are you really having a Trini Christmas? The sweet sorrel drink is made by boiling the red sepals of the sorrel plant and adding cinnamon, sugar and cloves. Some folks leave the sorrel to soak for days or hours, depending on the desired potency of the drink. For an adult version, rum is added to some mixtures. The sorrel stains though so be mindful when drinking. There are also medicinal uses of sorrel, it has cancer fighting properties among other medicinal properties.
Ginger beer
This is another local favourite at Christmas time. It is an acquired taste but once you acquire it, you won't be able to get enough. There's a difference between ginger ale and ginger beer! Ginger ale is a non-alcoholic, sweetened ginger-flavoured soft drink but ginger beer is a less-carbonated, stronger-tasting and spicier drink than ginger ale. Some ginger beer may or may not include alcohol so ensure you ask your host! A mix of ginger, lime, water and cloves creates the kick that ones enjoys from the drink.
Desert
Paime
Pronounced "pay-me"
The delicacy is made of cornmeal, flour, raisins, coconut and sugar among other ingredients and wrapped in banana leaf and steamed until cooked. Don't be too disappointed if you take a bite and then realise it is a pastelle as the sweet treat can sometimes be mistaken for its main course twin.
Fruit Cake
Every bite into this cake is a fruity assortment of flavour. The moist fragments of fruit like currant, cherries, sultanas and raisins that spot the cake make this pastry one of the most popular around the holiday time. This non-alcoholic desert inspired the creation of one with rum in true Caribbean style.
Black cake
This is a special Caribbean Christmas fruitcake that is eaten in most homes during the festive season. It is called black cake for its rich dark colour which comes from added colouring such as browning and molasses. Dried fruits (such as raisins, prunes and currants) are a major ingredient in the cake and are flavoured by being soaked in sherry, brandy or rum for several months before Christmas.