Descend 100 feet underground and walk through a magnificent system of natural limestone caverns and caves on island of Gaspar Grande.
Like
Details
Gasparee Caves is a natural system of limestone caverns and caves created by millions of years of wave action and slightly acid rain on the island of Gaspar Grande. The largest of these caves is known as the Blue Grotto and was open to the public in 1981. At the bottom of the Blue Grotto (100 feet underground) you will find a mysterious clear tidal pool. Although swimming is officially prohibited, if you are lucky your guide may allow you to take a quick dip – which is an awe inspiring experience for those so lucky. The cave contains interesting stalagmite and stalactite formations which have been given nicknames such as "The Buddha", "Virgin Mary" and "The Lovers"Gaspar Grande lies 12 km (7. 5 mi) west of Port of Spain. It is one of the "Bocas Islands", which lie in the Bocas del Dragon (Dragon's Mouth) between Trinidad and Venezuela. The Gaspar Grande is a 25-minute boat trip from Port of Spain or 15 minutes from Chaguaramas.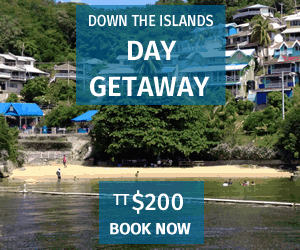 Reviews
Start your review of Gasparee Caves
Click stars to rate
---
Latest Reviews
An appreciation of the cave formations and beauty of the pool
I visited the caves several times from south Trinidad, with my friends Dr and Mrs Thorpe, when the caves were first opened to the public. We didn't have stairs tho or I can't recall them. Seeing the magnificent stalagmites and stalactites gave us much to think about, as they take hundreds of years to form. We felt honoured to be there and yes we swam in the pool back then and watched the bats ? zzzz sleeping ? The caves are a definite must on anyone's vacation to Trinidad and Tobago ??
I was born and raised in Trinidad and currently live abroad. In the 21 years I lived in Diego Martin, I never visited these caves. Destination TnT provided me an opportunity to enjoy this wonder. Other companies attempted to take advantage of my "foreigner status" and hiked the prices providing little value add. Destination TnT was above board and fairly priced. I was able to book and pay while abroad for my group of 8, and encountered phenomenal crustomer service from a Philip and his team. I highly recommend their services, and truly enjoyed the experience.
What a super trip this was. Thank you Destination Trinidad, who informed us clearly as to what to expect and what to wear etc and were helpful throughout the planning. The trip itself was a short but pleasant boat ride across to Gasparee Island with a relatively gentle walk up hill to the cave entrance. Leann (I do hope I've spelt her name correctly) was an excellent guide pointing out things of interest as we walked. Highly recommend this trip and would happily do it again!!
Nearby Destinations
No destinations within 5km (3.1 miles)