Great for swimming and sunbathing, it is the longest (22km) strip of sand and the second most popular beach on the North Coast.
Like
Details
Destination 101:
Sandflies can be a nuisance during the rainy season and late afternoon, be sure to have your repellant with you at these times.
In contrast to Maracas Bay which is some 10 to 15 minutes away, the waters here are less robust and attract sea bathers who appreciate the calmer breakers of 80 centimeters. It is also more secluded and less crowded than Maracas Bay. It's a sheltered horseshoe bay which provides protection from the wind, making it an ideal spot for swimmers. However, surfing is usually done on the western end with waves sometimes as high as 1. 5 meters between November and April. There is a restaurant near the car park that serves local dishes if you are not up to the bake and shark frenzy as you make your way here. You can bring your cooler of goodies but be careful as you walk down the steps to reach the bay.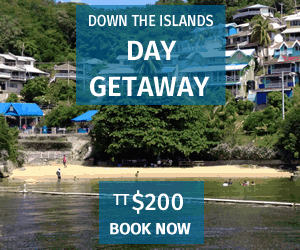 Reviews
Start your review of Las Cuevas Bay
Click stars to rate
---
Latest Reviews
I simply love the green waters and cleanliness
It was an impromptu visit with my family and well worth it
Nearby Destinations (4)