Point-a-Pierre Wild Fowl Trust is a wetland habitat that is home to locally endangered wetland birds. Interestingly, the Trust is located on the compound of a major petrochemical and oil refinery in south Trinidad. The Trust is ideal for nature lovers, especially birdwatchers, who can view various waterfowl in their natural habitats
Like
Details
What is unique about the Point-a-Pierre Wild Fowl Trust is its location on the compound of a major petrochemical and oil refinery in south Trinidad. Encompassing two lakes and about 30 hectares of land the Trust is a popular destination for scientists and researchers, and is also ideal for nature lovers, especially birdwatchers, who can learn about the facility's ongoing efforts in the areas of breeding and re-introduction of locally endangered wetland birds to their natural habitats. There are small boats which take you out on the two ponds, where you can view or photograph the numerous species of tropical birds. Or you can just take a quiet stroll through the beautifully landscaped grounds. It is an ideal spot to see tropical water fowl close up in their natural environment, without the discomfort of trekking through swamps and jungle. The Trust is probably also the only eco-tourism site on the island with a boardwalk built along much of the first pond, suitable for wheelchairs or baby strollers. There is an onsite learning centre, a small Amerindian museum and a full service guest house, with areas for retreats, corporate workshops and seminars.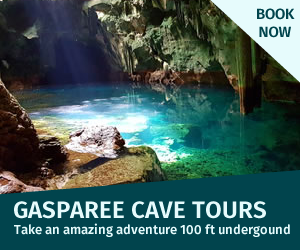 Reviews
Start your review of Pointe-A-Pierre Wild Fowl Trust
Click stars to rate
---
Latest Reviews
Visit to the Point-A-Pierre Wild Fowl Trust
A very interesting place to visit to see the birds in their natural habitat. Informative tours. Natural relaxed environment. An wide assortment of some never before seen trees.
Nearby Destinations
No destinations within 5km (3.1 miles)