Become one with nature as you travel through one of the most accessible eco-adventures in the North West of Trinidad.
Like
Details
Destination 101:
The fall is best visited during the height of rainy season to get more than a trickle and mist of water at the bottom.
Edith Falls is located on an abandoned cocoa estate overlooking the Chaguaramas Public Golf Course (along the Macqueripe Road). An easy 30-minute nature hike takes you along a wide trail through a tonka bean plantation, red heliconias, bamboo clusters, fishtail palms, exotic rain forest as well as several tropical species of fauna, indigenous to Trinidad. Along the walk, you may even be lucky to spot a Red Howler Monkey in its natural habitat or an orange-winged parrot coming home to roost in the evening. The base of the waterfall is in an actual riverbed and to get close enough to see it, you must approach near the base which means climbing over some rocks, but it is certainly worth the effort. This is a three-level, 250-feet fall that is best viewed during the island's rainy season. Otherwise it's more like a trickle that produces a mist of water at the bottom.
You can find our Edith Falls tour and dates here!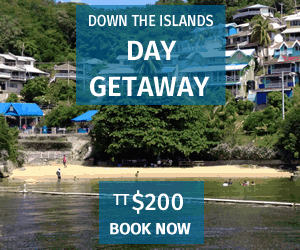 Reviews
Start your review of Edith Falls
Click stars to rate
---
Latest Reviews
Nearby Destinations (5)