There's a sensational Salt Water Pool at the bottom
One hundred feet underground, at the base of the cave is salt water pool that shimmers in a kaleidoscope of colours and reflects light all around the cave.  The water in the pool is constantly refreshed by the tide and is great for a swim.  At present, swimming is restricted, but hopefully this will change soon with the introduction of additional safety measures.  But for now you can soak your feet in it and admire its beauty.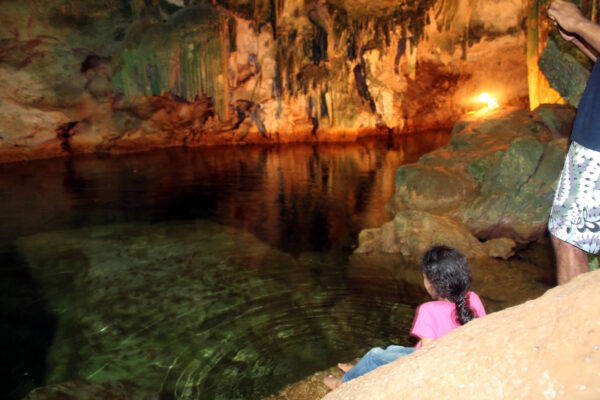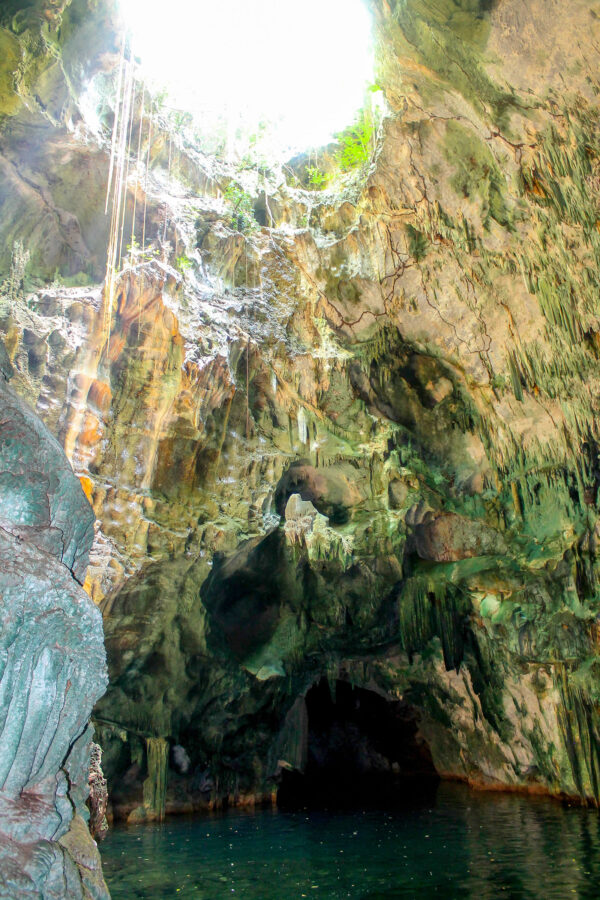 It is Easy to Get to with a Short Scenic Boat Ride
A Gasparee Caves tour includes a relaxing 10 minute boat ride from Chaguaramas to Gaspar Grande island.  Passengers after being equipped with life vests, are treated to a fabulous boat ride as they survey the surrounding islands and the beauty of Gaspar Grande island from the water.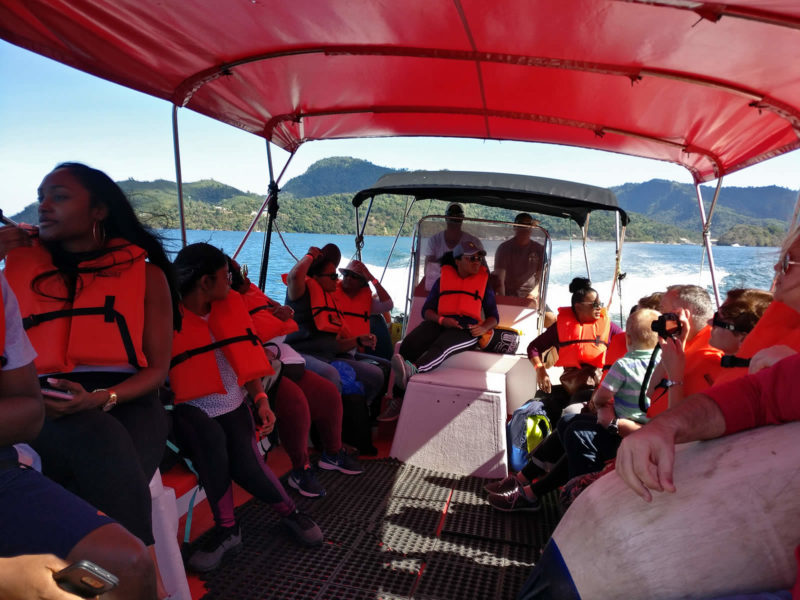 Enjoy the day at a Private Beach and Pool
Bombshell Bay located on the island of Gaspar Grande offers an escape from the ordinary where you can spend a sunny day enjoying all the facilities on offer including a private beach, salt water swimming pool, tennis courts and changing rooms.