Not into Carnival? Here are 6 fun-filled alternative experiences!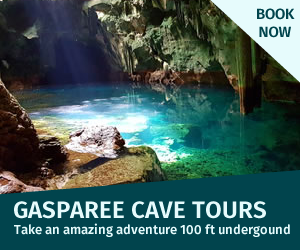 So, you've decided to take a break from the Carnival beat this year and don't want to be just sitting at home watching Cable TV. Well, we've got great getaways for the Carnival weekend!!
Take a tour of Gasparee Caves
Gasparee Cave is by far one of the best (if not the best) natural attractions in Trinidad.   This tour is full of excitement, including a relaxing boat ride to the island of Gaspar Grande, a short hike, and a subterranean adventure 100 feet underground in an awesome limestone cavern.  This is not your typical dark, dirty cave –  but an exciting journey into a well-lit grotto where you will experience fascinating limestone formations.  Join us on Carnival Saturday 10 February for an adventure of a lifetime
Get Away from it all in Talparo
Yes, we said Talparo! This quiet region in the centre of Trinidad (literally) hides one of the the best kept accommodation secrets on the island –  Hacienda Jacana – a clutch of 4 four stunning log cabins surround by the forest and set on the edge of a lily filled pond large enough to kayak in.  The serenity of the surroundings is so astounding that you loose track of all time and place, and slip into a luxurious mode of utter relaxation.  With other amenities like cable television (if you really need it), free WiFi. air conditioning, a great swimming pool and much more, Hacienda Jacana is the complete get away package.
Enjoy the Day (or make it a weekend) at the pool in Salybia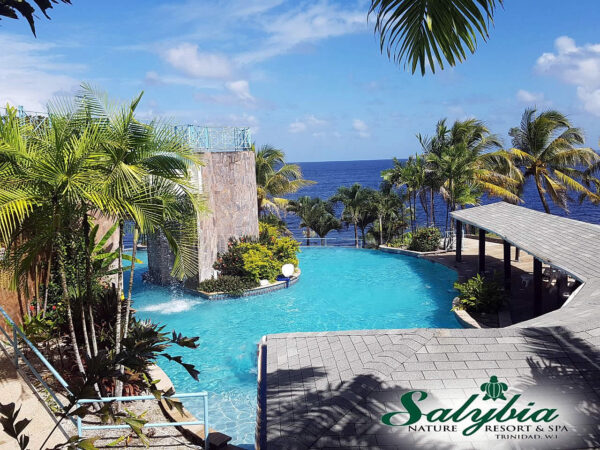 If you want to get away for just the day, then Salybia Nature Resort and Spa is the place for you.  With a magnificent infinity swimming pool that features a waterfall, a swim-up bar and enclosed 'caverns', a day pass at this resort is a fun time for the kids.  Starting at TT$200, the package includes Bar Snack & use of the pool and pool facilities from 10:00 am to 6:00 pm. Or overnight for the weekend with rates starting as low as TT$775 double occupancy per night.
Head over to Tobago for a luxury hotel experience at an affordable price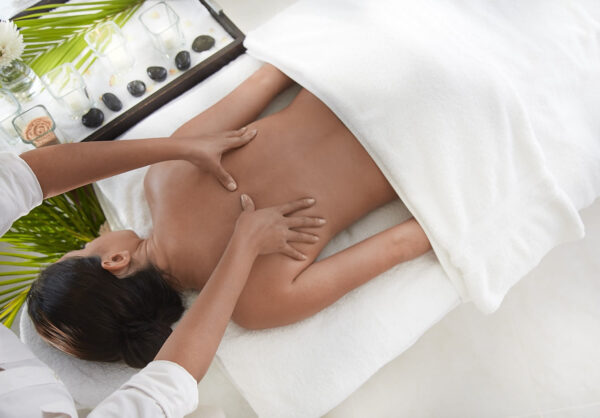 Mount Irvine Bay Resort is the perfect mix. Rich in history, kissed by modernity. Lay back and relax in the luxury of our elegant air-conditioned rooms or suites, with private bathrooms and balconies. Or, if you'd like even more room to be, their garden cottages are just the place.  The best part is that it's really affordable.  For a low as TT$1,123 per night double occupancy you can truly relax in luxury.
Take a waterfall adventure to Edith Falls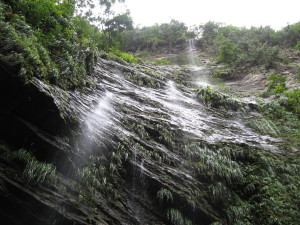 Edith Falls is located on an abandoned cocoa estate overlooking the Chaguaramas Public Golf Course (along the Macqueripe Road). An easy 30-minute nature hike takes you along a wide trail through a tonka bean plantation, red heliconias, bamboo clusters, fishtail palms, exotic rain forest as well as several tropical species of fauna, indigenous to Trinidad. Along the walk, you may even be lucky to spot a Red Howler Monkey in its natural habitat or an orange-winged parrot coming home to roost in the evening. The base of the waterfall is in an actual riverbed and to get close enough to see it, you must approach near the base which means climbing over some rocks, but it is certainly worth the effort.
Relax in the essence of hospitality in Sans Souci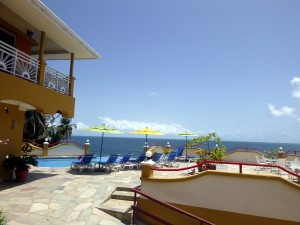 Anise Resort and Spa is an exclusive 11 room resort located just outside of the idyllic Sans Souci village on the northern coast of Trinidad. With world class cuisine, a designer infinity pool, great spa facilities and walking distance from beautiful beach at Big Bay this resort is the perfect destination to relax and get away from it all. Anise Resort and Spa is an exclusive eleven room resort nestled in the town's foothills.  World class views, serene settings, warm and welcoming staff, life here is a dream!  Elegant rooms to calm, comfort and welcome, this is surely the place to let your worries slip away.