Easter in Tobago is chock full of activities and one of the most popular events is Goat Racing in Buccoo.
Like
Details
Some may consider this an unusual event but it is by far one of the most exciting past times on the island. Occurring for almost 80 years, this past time has grown in to a nationwide sport and event taking place on "Easter Tuesday" in both Mount Pleasant and Buccoo, with the latter attracting hundreds of families into their village. Although Easter Tuesday is 'officially' Goat Races Day in Tobago, the activity now occurs more regularly on the entertainment calendar at events such as the Tobago Heritage Festival.
In this event, Jockeys and their goats race on a 100-yard (300 feet) grass field. Jockeys and their goats may train for months before participating in this event. Goats have their own stables, owners, trainers, jockeys and steeds. These goats are even given names like Rum Punch, while spectators get a chance to bet on their favorites. Jockeys, dressed in white shorts and coloured t-shirts, run barefoot alongside their goats, holding on to their steeds, while coaxing to the finish line. There are even prizes for the lucky winners of the races.
The Goat Race Festival has now become a major event in Tobago's tourism calendar. It has evolved into a truly family affair where generations meet through tradition and visitors caught up in the festive atmosphere.  Vendors line the street with their booths offering crafts, T-shirts, food and drink where persons gather for a street parade before the start of the races.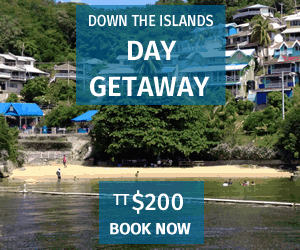 Guided Tours of Buccoo Goat Race Festival
Reviews
Start your review of Buccoo Goat Race Festival
Click stars to rate
---
Latest Reviews
Nearby Destinations (11)