Best Places to have Easter Brunch 2017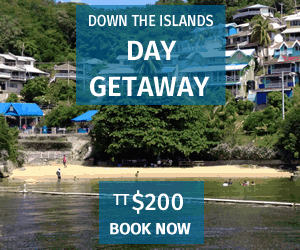 The Easter long weekend is upon us. Even if you do not celebrate Easter, you can appreciate the four days of relaxation! If you will be in Trinidad and Tobago on Easter Sunday, treat yourself to a delicious special Easter brunch. No need to hunt for the best places to eat, we have found a basketful of tasty options to satisfy. Here are our top picks for Easter Brunch 2017:
Hilton Easter Sunday Brunch
Boasting of an egg-cellant Easter Sunday Brunch. The Hilton Trinidad & Conference will transform its Grand Ballroom to a family-friendly haven. After dining in the "upside down" hotel, enjoy a panoramic view of the City of Port of Spain where the city's skyline will take your breath away and the sight of kites flying will ignite childhood memories. The special feast prepared by the master chefs is all for $450 (inclusive of service charge and VAT). For reservations call 624-3211 ext 6200 or email fb.trinidad@hilton.com. For more information about accommodation at the Hilton Trinidad, click here.
Jaffa at the Oval
Jaffa is characterized by its relaxed ambiance, efficient service and appetizing food, ingredients which make for a perfect Easter Sunday Brunch. The weekly brunch offering is good but Jaffa's Easter Brunch is undoubtedly amazing. The Easter Brunch will be buffet-style and reintroduces Jaffa's Easter tradition – a whole roasted suckling pig. With over thirty items slated to be available (plus Easter Eggs for the kids!), Jaffa's Brunch is one not to miss. Price: $275 per Adult plus VAT, Kids 6 – 12 years: $160 per Child plus VAT, Under 6 years: no charge. Jaffa at the Oval Telephone: 622-OVAL (6825).
Radisson Easter Sunday Brunch
Champagne bubbly brunch in a 360 revolving rooftop restaurant overlooking the city? Yes please! The spectacular Champagne Sunday Brunch will feature a visit from the Easter Bunny himself – creating a memorable experience for both the young and the young at heart. Patrons will be able to treat themselves to the buffet lunch and are sure to enjoy the scrumptious dishes. Served from 11:30am to 2:30pm at $280 (all prices are subject to vat and taxes). For reservations, call 625-3366 or email sales@rposthotel.com.
Hyatt Easter Brunch
The 5-star Hotel on the Port of Spain Waterfront has a delectable buffet-styled experience waiting for you. With a live seafood station, live carving (of Chipolte Honey Lime Pork Leg), an omelet and waffle station AND  a Kids Corner, there is something for every taste-bud and member of family. Reservations must be made in advance, please call 821-6550/4552. The Easter brunch is priced at $395. Exclusive of taxes (10% service charge and 12.5% government tax). For more information about accommodation at the Hyatt Regency Trinidad, click here.
Asa Wright Nature Centre
Perched in the Northern Range, the Asa Wright Nature Centre is the ideal getaway for families that cherish animals and the environment. The Asa Wright Mountainside Breakfast Corner offers a traditionally local breakfast among the birds and trees accompanied by the soothing sounds and sights of nature. Its a-la-carte including roasted beef loin and dolphin provencale – proving that your eyes will not be the only sensory part that is activated. Price: Adults $200., children (6 – 11 years) $100. Reservations are required, email: reservations@asawright.org or call 667-4655. For more information about the Nature Centre and its bird-watching and other activities, click here.
Cattleya Easter Special
The Cattleya Hotel & Lounge tucked away in East Trinidad offers the opportunity to have a stay-cation or for visitors to live like a local. This Easter, the Cattleya introduces its 1st Annual Easter Special with special room rates, daily complimentary breakfast (with additional treats on Easter weekend) and catered lunches. The special runs from Monday April 10th – Sunday April 23rd, 2017. For more information on rates and more, call Anamika Marajh: 280-0758/299-0646 ext.230, a.marajh@coetnt.com or Tessa George: 299-0646 ext.102, t.george@coetnt.com.
Mount Irvine Bay Resort
Tobago – we have not forgotten you! There's an Easter Egg-stravaganza at the newly renovated Mount Irvine Bay Resort. Its Sugar Mill Restaurant will be open for a delicious brunch followed by an Easter Egg hunt with prizes and goodie bags for all participants! Note: Easter Egg hunt is open to all – $50 and free for hotel guests. Children won't want to miss the petting zoo stocked with chicks and rabbits and entertainment will be provided by the Tobago Euphonics Steelband. Accommodation packages are also available. The brunch costs $175TT plus VAT. For reservations, call 639-8871 or email info@mtirvine.com.
Enjoy the holiday!