Tobago Fashion Coda is a fashion-forward event which takes place on Thursday April 21st at the Magdalena Grand Golf and Beach Resort in Tobago.
Like
Details
Tobago Fashion Coda brings a fusion of fashion, art, music and entertainment.  With a theme of Tobago Power, the show is designed to empower women and showcase their strength and influence in society. This year's colour is black to represent power, a show of strength when times are challenging.
The Designers – Each year CODA presents a talented list of dynamic designers from both Tobago and Trinidad.  We will experience collections from – Charu Lochan Dass (CLD), IsayU, Millhouse, Rhion Romany, Saleem Samuel and teen sensation Tobago Gyul.  They will be joined by – Cee Wee Designs, Dellez Fashion, MovementBago, and Yesa Designs.
Fashion Meets Art – The Dying Swan comes to Coda!
Iconic mas man, Peter Minshall made a return to the Carnival scene this year with an awesome design entitled The Dying Swan – Ras Nijinsky in Drag as Pavlova.  This dramatic masquerade with its fusion of fashion, our Moko Jumbie and the ballet will be making its first appearance in Tobago with an artist presentation during Tobago Fashion Coda4!  Jha-Whan Thomas, the performer shared that the gown, a Romantic white Tutu was made by veteran fashion and costume designer Ronald Guy James with 200 yards of layered fabric.  This gown, long, floating and ethereal in its beauty is definitely a work of Art and high Fashion and the Callaloo Company is excited to bring the Swan to the Coda Runway.
HIGHLIGHTS
T&T Fashion goes international with Live streaming from Advanced Dynamics Limited.  With a multi-camera set-up, the show will be broadcasted live on carnivaltv.net where buyers, associations and fashion can view the show.
Coda Things – Designers and Artisans of Tobago showcase their local brands. "Coda Things" takes the form of an Expo from Wednesday 20th – Friday 22nd at the Magdalena Grand.
A few Students have been selected from Signal Hill Secondary School to work backstage assisting the stage manager and designers in getting the models ready for the Runway.  In fact a few of them may even grace the runway for the show.
An power house entertainment cast with scintillating performers Adanna and Yolanda while Angel Journey and DJ – Alicia The Duchess will keep the party going after the Runway Show.
We look forward to having you join us for the Show.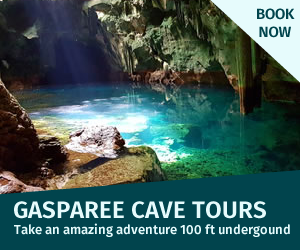 Reviews
Start your review of Tobago Fashion Coda
Click stars to rate
---
Latest Reviews
Nearby Destinations (3)