Trinidad VS Tobago? Pick an Island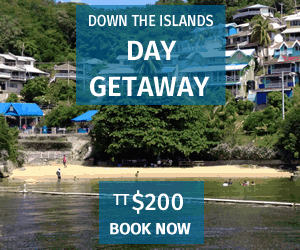 These two magical twin-islands are not identical, they're fraternal. You have probably heard that a visit to either island is a different adventure – one destination, two experiences. It's true.
The distinct differences between the two islands are a plus because while most Caribbean destinations offer a fistful of opportunity, together Trinidad and Tobago offer a bucketful. The variety grants the best version of Caribbean experience… the true Caribbean.
Though they both have the same warm and friendly locals, the same vibrant culture and mouth-watering local cuisine and are equally great for the foodies, beach bunnies, adventurers and explorers, each island has its own personality and pulling attractions.
One of the greatest mysteries to be solved is age old question "which island is better"?
We compiled a list highlighting the best of each island to help you choose which may be more in line with your kindred spirit. Maybe at the end, we'll finally see which island is "better".
"Folklore & more"
Authentic Heritage Experiences in Tobago
Tobago, the smaller island, is less industrial and more tourist-oriented than its twin. Tobagonians are proud of their folklore, culture and history. This pride can be seen in annual festivals but is displayed in its full splendour during the Tobago Heritage Festival which runs every year from mid-July through August. Most villages and communities across Tobago are traditional which add to the authenticity of the heritage experiences across the island.
Join in the "Games We Used to Play" at Mason Hall, a community spread in the green hills … Dance and follow the procession of the Moriah Ole Time Weddings, the re-enactments of what weddings were once with the European influence on the island … Stand at the sidelines and cheer loudly for the fastest goat in the race. Where else in the world can you stand by the side-lines and cheer loudly for the fastest goat or crab? Tobago is renowned for the unique sport and the Buccoo Goat and Crab Races have become a staple in Tobago's entertainment calendar.
Get Lost in Nature
Along with the hustle and bustle of city life, the island of Trinidad has space to step back and get lost in nature. Trinidad is an eco-tourist paradise, no matter what one's inner passion. The mountainous Northern Range are full of waterfalls, hikes and adventure. With world-class birdwatching spots, excellent marine life and wetlands, intricate caves and mud volcanoes, exciting wildlife, Trinidad is where you want to stay if you can't sit still.
Every year hundreds of the majestic but endangered Leatherback turtles leave their marine home to nest on the shores of Trinidad during the months March to August. Strolling after a tour guide on North-East Coast beaches like Grande Riviere or Matura during the nesting months, one can see dozens of leatherback turtles in one night. It is said that Grande Riviere is the second largest leatherback turtle nesting site in the world. This is a win for Trinidad in my books.
Swim in the Caribbean waters
Beachlife in Tobago
If you're a beach fanatic, you will love Tobago. The white sandy shores and turquoise water that lap at your toes are perfect for restoration and a beach is never more than 15 minutes away! The island is surrounded by idyllic beaches that are consistently ranked among the best in the Caribbean; msn.com even referred to Tobago as the "beach capital of the world". Life is slow-paced here so grab a rum punch and head down to the beach on island-time. Make sure you enjoy one of the island's picture-perfect sunsets at the beach before you leave!
"The Vibes cah done"
Trinidad

Nightlife
The "vibes" in Trinidad increases exponentially when the sun goes down (and levels are already high throughout the day). "Vibes" is defined as a state of good spirit and excitement. While Tobago can be considered laidback, Trinidad never sleeps! Bars and clubs are open till wee hours in the morning and if you go hungry, you can be sure there's a vendor selling scrumptious street food around a near corner.
Much more than music 
Tobago Jazz Experience is "much more than music". The annual music festival began in 2005 and since then has hosted renowned international guests such as Gladys Knight, John Legend, Sir Elton John, Diana Ross, Lauryn Hill and hip hop artiste, J. Cole. With international acts as the headlines, the local talent continues to shine in the line-up at the Tobago Jazz Experience and entertain local and visiting festival-goers.
"Come lewwe play a mas"
Proclaimed as the greatest show on earth and biggest party in the Caribbean, it is Trinidad's Carnival and everyone is invited. It is well known for participants' well-crafted, elaborate and bright costumes. Visitors can play mas like the locals and dance ("take a wine" – a rhythmic gyration of the waist) to the pulsating beat of soca music. Carnival is a two-day culmination of a celebration that lasts over a season which begins after Christmas.
The Carnival season is a mix of fetes (parties), calypso tents and soca shows, steelpan competitions, traditional displays like stick-fighting and limbo, children's carnival and j'ouvert (a pre-dawn street party) that ends with a big street parade of old mas and pretty mas. On Carnival Monday and Tuesday, thousands of revellers march in the streets adorned in costumes decorated with sequins and feathers. They are accompanied by 40-foot trailer trucks that hold speaker systems, food or drinks.
---
The "better" island depends on what you prefer. Do you love nothing more than lying on the beach soaking in the Caribbean sun or the type who loves to work up a sweat trekking through a jungle?
Which island is your pick? Trinidad or Tobago?
Honestly, we can't choose.
We love 'em both.