Details
The Tobago Cycling Classic began in 1986 by a local group of Tobagonian parents headed by Tony Abraham & Brent Hart. The objective then was to offer youth and the local sporting community a new sporting interest to the traditional sporting disciplines of football, cricket & athletics. The Classic has seen many transformations since with the most significant being the shift from a primarily local one day race to a 5 stage international event that has successfully entered the international sporting arena, under the stewardship of Jeffrey Charles. From virtually no international and regional competitors in the initial stages of the event, the Tobago Classic has entertained on average 500 international and regional participants and fans over the past 5 years from over 30 countries.
The reputation and popularity of the event is gaining momentum each year with tribute being bestowed upon the promoters by many established international sporting organizations and sport tourism sectors. The Classic has expanded admirably over the years, wooing to the shores of Tobago in 2010 a record number of participants, officials & sporting enthusiasts from Germany, Austria, Kazakhstan, Holland, United Kingdom, Canada, USA, Nambia, Australia, Columbia, Dominican Republic, Curacao, Aruba, French Guiana, Jamaica, Barbados, Guyana, St. Vincent, St. Lucia, Grenada, and Trinidad & Tobago. The level of competition was compared to some of the leading international races and has received positive reviews from the representative of the UCI (World's governing body for cycling) who is on hand to evaluate the Event.
This keen interest and appreciation generated for the Tobago Classic by so many interest groups have grown far beyond the boundaries of a regional affair. The event success is measured by the sheer joy and fulfillment as demonstrated by those we have hosted and the hundreds of enquiries received each year from eager participants, officials and fans ecstatic by what they have either heard or read of the Tobago Classic. This year will be a special one as the Classic celebrates its 30th Anniversary with numerous competitions, a get together at the Cycling Village, a beach picnic and a closing calypso party lime!
Catch all the action as elite riders from around the world took part in the 2015 Tobago International Cycling Classic featuring the UCI Tour of Tobago in the video below.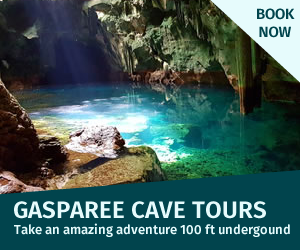 Reviews
Start your review of Tobago International Cycling Classic 2016
Click stars to rate
---
Latest Reviews
Nearby Destinations (14)