This natural, unspoiled beach destination on the Trinidad North coast is one of the largest nesting sites for the Leatherback turtle in the Western Hemisphere and makes for an awe-inspiring eco-vacation that is difficult to surpass.
Like
Details
Destination 101:
Swimming during November - April is not advised as waves energy is very high during these months.
Grand Riviere Beach gets its name from the wide river of the same name which empties out into the Caribbean Sea at the eastern end of the beach along the unspoiled North Coast of Trinidad.
Located after you pass Sans Souci but before Matelot, Grand Riviere beach is just over 1 km in length and is composed of coarse quartz-rich sand. It is one of the most important nesting grounds for the Leatherback Turtle, boasting hundreds of sightings per night during the months of March to August.
Here these 800 lb creatures haul themselves up the steep slope of the beach to lay their eggs (predominnatly at night). Three months later, thousands of hatchlings emerge from the sand and head to the sea. Because of the turtle nesting activity, the beach is a protected area so permits are required from the Foresty Division.
To get to Grand Riviere beach, (when driving west from Sans Souci) go past the Grand Riviere bridge for about 1km along the Paria Main Road and turn right onto Hosang Street, the beach is at the end of the street.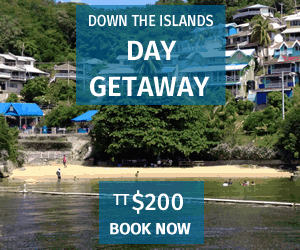 Reviews
Start your review of Grande Riviere Beach
Click stars to rate
---
Latest Reviews
Nearby Destinations (1)