This less known waterfall in Trinidad, provides a visually stunning experience you won't soon forget.
Like
Details
Destination 101:
The best time to visit is during the rainy season when the water flow is at its fullest - however, the wet conditions make the hiking trail even more challenging.
Habio Waterfall is an impressive sight. As one emerges from the lush green surrounding forest, the height and breath of Trinidad's third tallest waterfall is slowly revealed making for an awesome visual experience. At approximately 200 feet (60m) tall, the waterfall is the third tallest waterfall in Trinidad.
Unlike many waterfalls in Trinidad and Tobago, Habio Waterfall is a cascading waterfall where the water strikes the black rock-face as it descends and sprays out in fine droplets. The adventurous may choose to climb the face of the waterfall to enjoy a refreshing shower from the heavier water flow above.
Rated 5 (out of five), the hike to the waterfall is a challenging 3 hour trek (each way), but passes through cool lush forest with tall trees, where wild coffee grows beneath. The trail crosses several streams and passes "black pool" – a tiny waterfall that empties into a small pool, which is an ideal resting spot before continuing on.
The hike to the waterfall is 3 hours one-way, and is rated 5 (out of 5) or Challenging.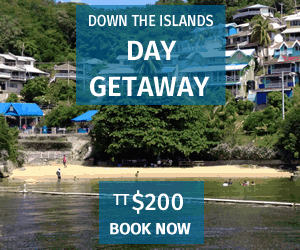 Reviews
Start your review of Habio Falls
Click stars to rate
---
Latest Reviews
Nearby Destinations (1)