Stroll along the 1400 foot beachfront walkway in Chaguaramas, Trinidad and enjoy the cool Caribbean breeze that blows in off of the waters of Williams Bay. The combination of the nearby sea water gently lapping at the shore, the boardwalk and the green foliage make this destination picture perfect.
Like
Details
Relax in the comfort on the boardwalk which is perfect for family gatherings and intimate strolls. The Boardwalk provides a breathtaking view of Williams Bay and the picturesque Northern Range. Amenities include:
Gazebos for rent
Modern and well-equipped picnic and entertainment facilities
Picnic benches
Washrooms
Pedal Boat Rides in a man-made pond complete with water fountains.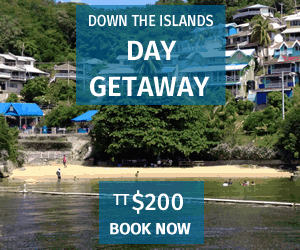 Reviews
Start your review of Chaguaramas Board Walk
Click stars to rate
---
Latest Reviews
Nearby Destinations (4)