Look out for the 2019 Edition which runs from Thursday 25th April 2019, Jazz on the Waterfront (Scarborough Esplanade ) with performers: Caleb Hart , Le Andra, Sharlon Bailey and many more.
Jazz in the East (Speyside Recreational Ground) on Saturday 27th April has Busy Signal, Duane Stephenson, Marcia Griffith, Swappi, Olatunji, Turner, Imij & Co, Leon Moore & T Com, Franz Job, Delani Bain, East Side Steel Orchestra.
And the finale – International Night (Pigeon Point Heritage Park) on Sunday 28th April will see a star studded event with headliners – R&B Sensation Toni Braxton; legendary performer Michael Bolton, Jazz songstress Vaughnette Bigford, Jacquees , Desperadoes Steel Orchestra, Tobago All-Star Band w/ Alston Jack, Kashiff Wilson & others.  The show starts at 3:30pm and gates Open at 2pm. Visit Tobago Jazz Experience2019 on Facebook for more information.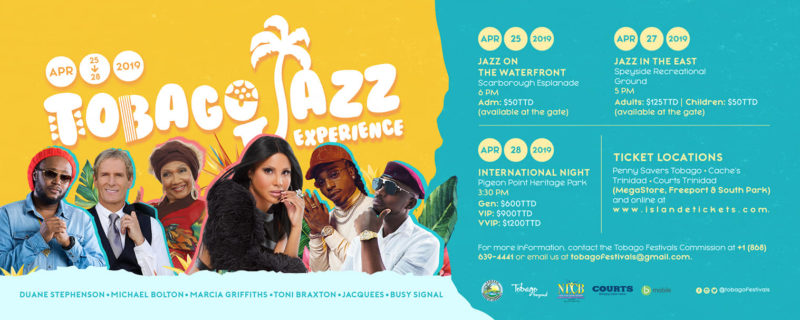 Giving you the energy and rhythm to get off your seat and dance, these experiences will certainly keep you youthful and young at heart.The TJE Weekend is also perfect for shopping, colourful, locally crafted clothes, jewelry, sandals, handbags are on display and for sale at the shows.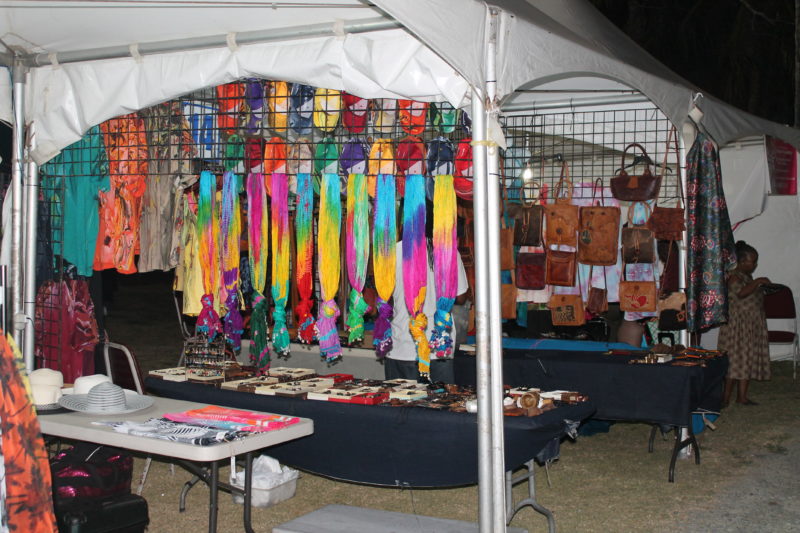 Pop-up shops for Craft, clothing and fashion items at the Tobago Jazz Experience.
Things to DO – Choose from any of these DTnT Tours
Places to STAY – Choose from any of these well appointed accommodation options