7 Things You Can Strike Off Your Bucket List By Visiting Trinidad and Tobago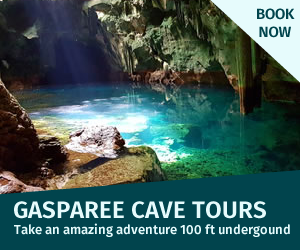 Trinidad and Tobago should be in the sights of every intrepid traveler. These colorful and lively islands are home to a unique atmosphere found nowhere else in the Caribbean. The music, the people and the chill island vibe will make anyone fall in love.
Here are the 7 things you can strike off your bucket list when you visit Trinidad and Tobago.
#1 – Bask under the Caribbean Sun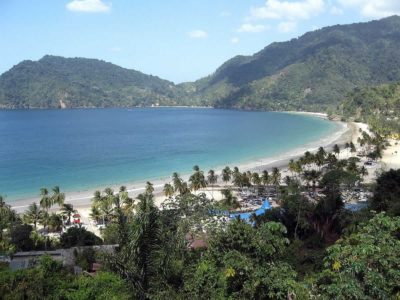 Like the rest of the Caribbean islands, Trinidad and Tobago have some of the world's best beaches. Crystal clear waters, white sands, and the hot Caribbean sun, the beaches of Trinidad and Tobago should never be missed out on. Here are some of the beaches you should definitely visit.
Maracas Bay is one of the most popular beaches in the country. This 2km crescent-shaped beach is always packed with tourists and locals alike during the weekends. The beach sports large waves almost all year round perfect for surfing and other board sports. The beach is also quite accessible too as it is only under an hour's drive away from Port of Spain.
Other than tourists, Trinidad and Tobago's beaches are also quite popular with sea turtles. From March to August, turtles lay their eggs on protected beaches such as the aptly named Turtle Beach in Tobago and Matura beach in Trinidad.
#2 – Go snorkeling or scuba diving with turtles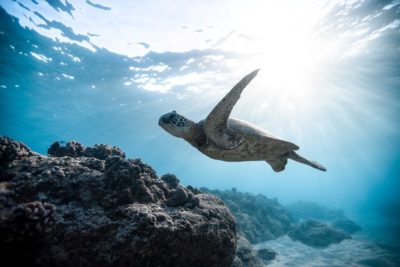 Photo by Jeremy Bishop from Pexels
If getting adventurous was more your thing then you should give snorkeling and scuba diving a try. Buccoo Reef is one such amazing spot. This reef is the largest reef in the country and is home to a diverse fauna. Divers and snorkelers are sure to encounter many species of corals and colorful fishes. Turtles also frequent the reef and are often seen leisurely swimming amongst the corals.
Nylon Pool, located south of Buccoo Reef, is another popular snorkel spot. Visitors are greeted with white sands, palm fronds, and pristine waters which makes it one of the most visited places by tourists. Snorkeling and swimming are a popular activity however if you want a truly unique experience, you can ride a transparent canoe.
#3 – Marvel at the natural beauty of Trinidad and Tobago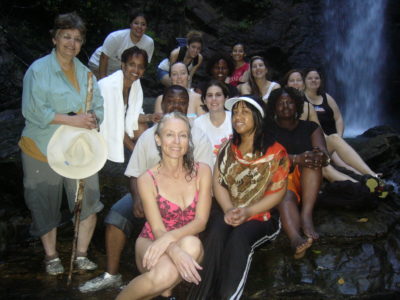 Trinidad and Tobago are filled with natural wonder just waiting to be explored. If outdoor adventure is more your thing then check out these locations:
Gasparee caves is a spelunker's dream. This underground natural limestone cave system is famous for its collection of various stalactites and stalagmites. The most famous of them is a cave known as the Blue Grotto. Found 100 feet below the ground, this cave is named for the enchanting blue tidal pool inside. These caves are perfect for adventurers who like exploration and a bit of physical activity.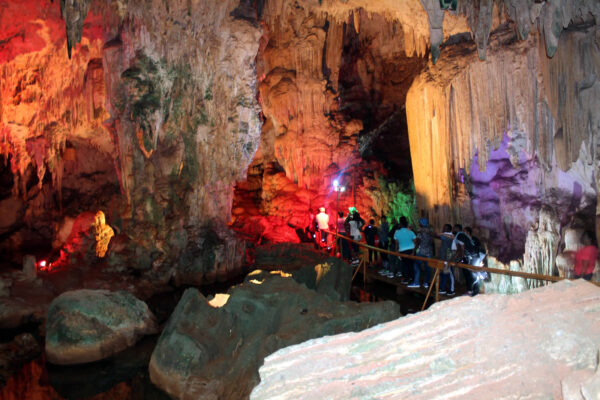 Another great adventure destination is the Highland Waterfall. This hidden gem in the Island of Tobago is truly a magnificent sight to see. This waterfall is named the tallest single-drop waterfall in the island and is truly a sight to behold. Because of its relative difficulty to locate, this spot sees little tourist activity which is perfect as you have its beauty all to yourself.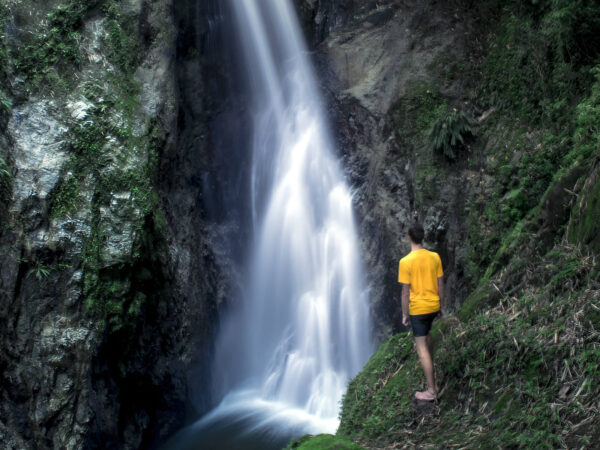 #4 – Experience the magic of CARNIVAL!!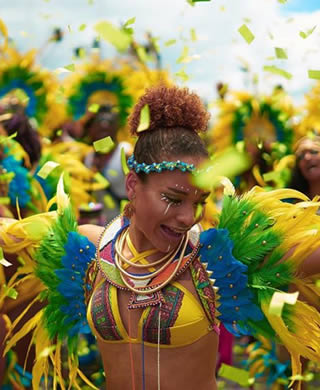 The Trinidad and Tobago Carnival is one of the most colorful celebrations in the Caribbean and the world. This annual festival is filled with color, music and lots of dancing in the streets of this tiny Caribbean country.
The festivities trace its roots back in slavery times where colonial masters held parties on the day leading to lent. The slaves were not allowed by their colonial masters to partake with their masquerade balls and so they improvised their own celebration. Since then it has grown to become a major celebration that we know today.
The streets are filled with colorful floats costumed dancers and revelers all dancing to the music of the different bands. The large celebration is a magnet for tourists who want to experience the unique charm of the 2-day festivities.
The best time to visit is the week before the carnival. The many events and activities leading up to the celebrations add to the overall experience.
$5 – Fall in love with the music
Carnival's magic would not be complete without the vibrant music scene of Trinidad and Tobago. The unique beats and rhythms will surely intrigue anyone who comes to hear.
Calypso is a genre noted for its striking vocals and satirical and often political lyrics. This harkens back to the colonial past where slaves would sing to each other when working on the fields. They disguised gossip and mockery of their masters through catchy rhythms. Today the music style has also become the venue of political and social commentary.
The capital, Port of Spain, is teeming with the vibrant Calypso scene. Various pubs and panyards dot the city all guaranteed to keep you dancing on your feet.
#6 – See south Asian culture in the Caribbean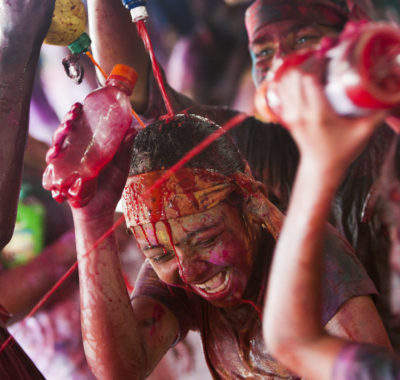 Trinidad and Tobago have since been multi-cultural country drawing influences from the myriad of cultures that have come to call her home. One of them is, surprisingly, Indians and South Asians.
They brought over Phagwa and Diwali and are now one of the most well-known celebrations in Trinidad and Tobago. Phagwa or Holi is a festival filled with dancing, singing, and lots of colors. Revelers throw colorful dyes at each other adding to the unique allure and charm of the celebration.
Diwali, on the other hand, is a spectacular sight to behold. The Festival of Lights, as it is also called, is a celebration of light lifting the darkness and good defeating evil. This is a major celebration in Trinidad and worldwide.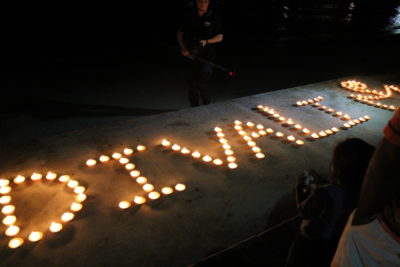 #7 – Travel back in time in historic Port of Spain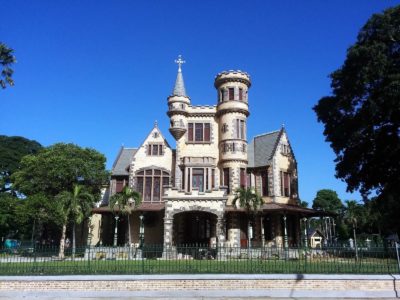 This Caribbean country has a rich and colorful history that will surely delight history buffs. From colonial buildings to old Hindu temples, you will not run out of things to discover and explore. Here are some activities you should definitely try.
Tour the historic city of Port of Spain and relive the architectural beauty of its colonial past. Visit Fort George, a well preserved 19th-century fort, for a breathtaking view of the city from above. In downtown Port of Spain, you get to visit the 7 historical buildings. These historic landmarks were built between 1902 and 1910 featuring French colonial, Indian, and German architectural styles.
These sites an attraction are just a few of the must see destinations in Trinidad and Tobago.  But there are so many more.  Whatever you are interested in – you will have a great time.  Make sure to put Trinidad and Tobago on your bucket list.