Best Beach Activities in Trinidad and Tobago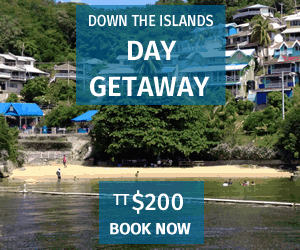 Best known for its fantastic carnival, the two-island nation of Trinidad and Tobago is one of the best places to visit in the Caribbean. Boasting white sand beaches with azure waters lapping against them, lush rainforest, and excellent birdwatching, it's also a foodie paradise!
In this post, we'll take a look at the best beach activities in Trinidad and Tobago. These should make it easier to plan your trip, and more importantly, to make the most of your time in this beautiful country.
Feel your toes in the sand on Pigeon Point Beach
Pigeon Point is often called the most beautiful beach in Tobago, and it's hard to disagree. It's your quintessential Caribbean beach – with powder white sands, turquoise waters, with palm trees lining the whole way along. You can feel that soft breeze in your hair just reading about it! Pigeon Point has a small entrance fee, but for that you have access to bars, shops, and places to sit too. Whatever you choose to do at Pigeon Point, whether it's taking a dip in the warm Caribbean waters or strolling with your loved one and the sand under your feet, this is the beach to do it on.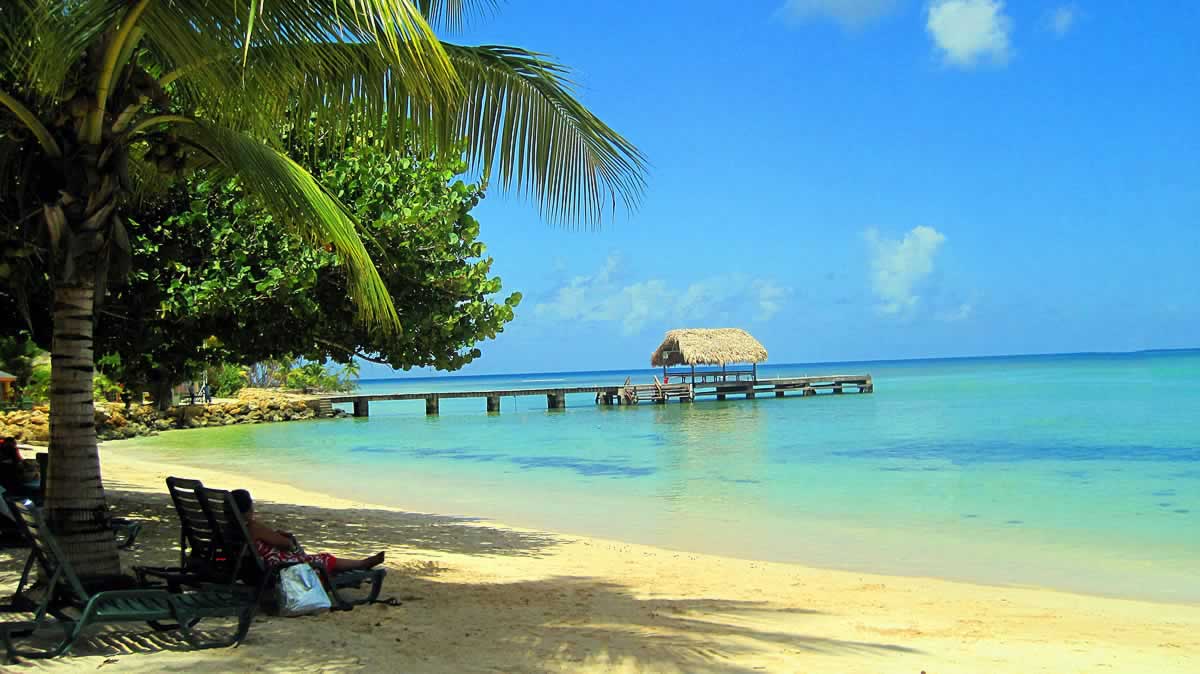 Paddle in the Nylon Pool
The Nylon Pool is more than just paddling off the coast and a great place to experience the warm waters of the Caribbean Sea. Not far from Pigeon Point, this offshore sandbar is a shallow part of the sea rising up from the ocean. It's one of the most popular destinations in the country and it can be easily reached on trips which stop off at the nearby beach too. Nylon Pool is said to have healing waters and aphrodisiac powers – so judge that for yourself when you take a swim!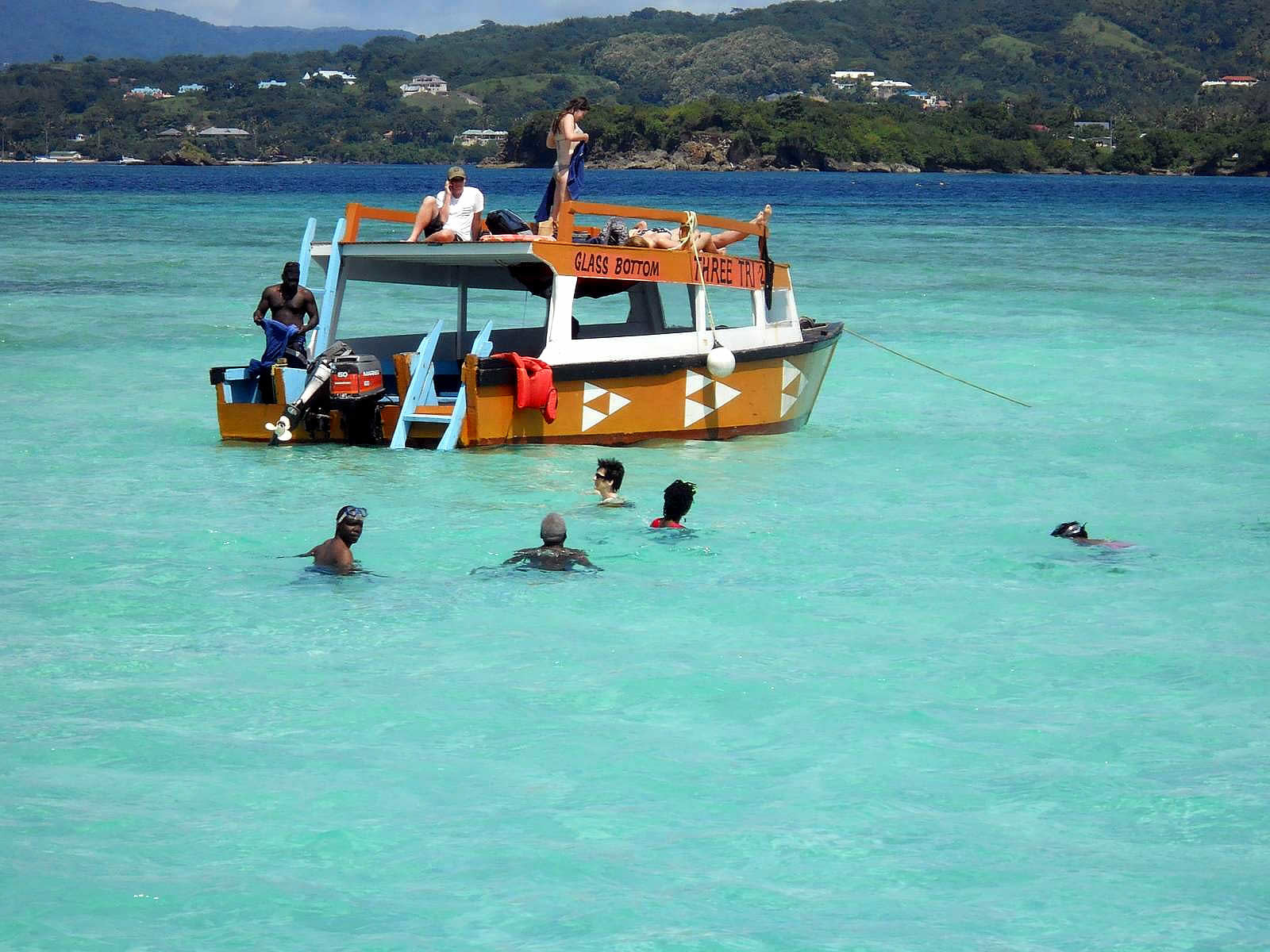 Take a glass bottom boat tour
While on the way to the Nylon Pool, there's no better way to travel than a glass bottom boat. Rather than having your attention on your phone screen, it'll be fixed on the floor where you'll be able to see the underwater flora and fauna of the reefs surrounding Tobago. Expect turtles, tropical fish, and sea stars!
Snorkel at Buccoo Reef
The only thing better than taking a glass bottomed boat tour to see all of the marine life that calls Trinidad and Tobago home is jumping in yourself with a snorkel! And Buccoo Reef is one of the best places on the islands that you can snorkel. It's a protected marine reserve and there are heaps of tropical fish, corals, and more here. The water is warm too, so you won't even need a wetsuit to enjoy the temperate blue waters. 
Experience an alternative take on nightlife: SUP on bioluminescent waters
It's often said in Tobago "Get up with the sun, go to bed with the sun". While the country isn't known for its wild nightlife and parties after dark (carnival is still pretty awesome), there's one nightlife activity that stands out above the rest. And it'll stay on your mind forever! Stand up paddle boarding is the ideal way to have a relaxed day on the water while still getting a great core workout. Throw in bioluminescent waters into the mix, and you've got one of the most exciting and unique activities there is! If you're new to SUP, check out Gili Sports for all you need to know.
If stand up paddle boarding is something you haven't tried before, then you can also try night kayaking through bioluminescent waters. 
Try Trinidad's famous shark fritters by Maracas Bay
We've seen the most beautiful beach in Tobago, now let's look at it's rival in Trinidad. And here there's something for all you foodies travelling to the islands too! Just forty minutes from the capital Port of Spain, it's another white sand and blue water affair. One of the things that you can't miss here is the Bake and Shark joints. Hidden away in the palm groves, you'll be able to sample the region's iconic and tasty shark fritters.
Enjoy a horseback ride along the beach
Sometimes staying on the beach isn't quite enough. With a horseback ride, you can cover more distance on these four legged beauties – through the wetlands and mangroves and Buccoo Village. You'll even enjoy a 'swim' in the water. This magical experience is something that you will cherish for much longer than the duration of your trip to Trinidad and Tobago!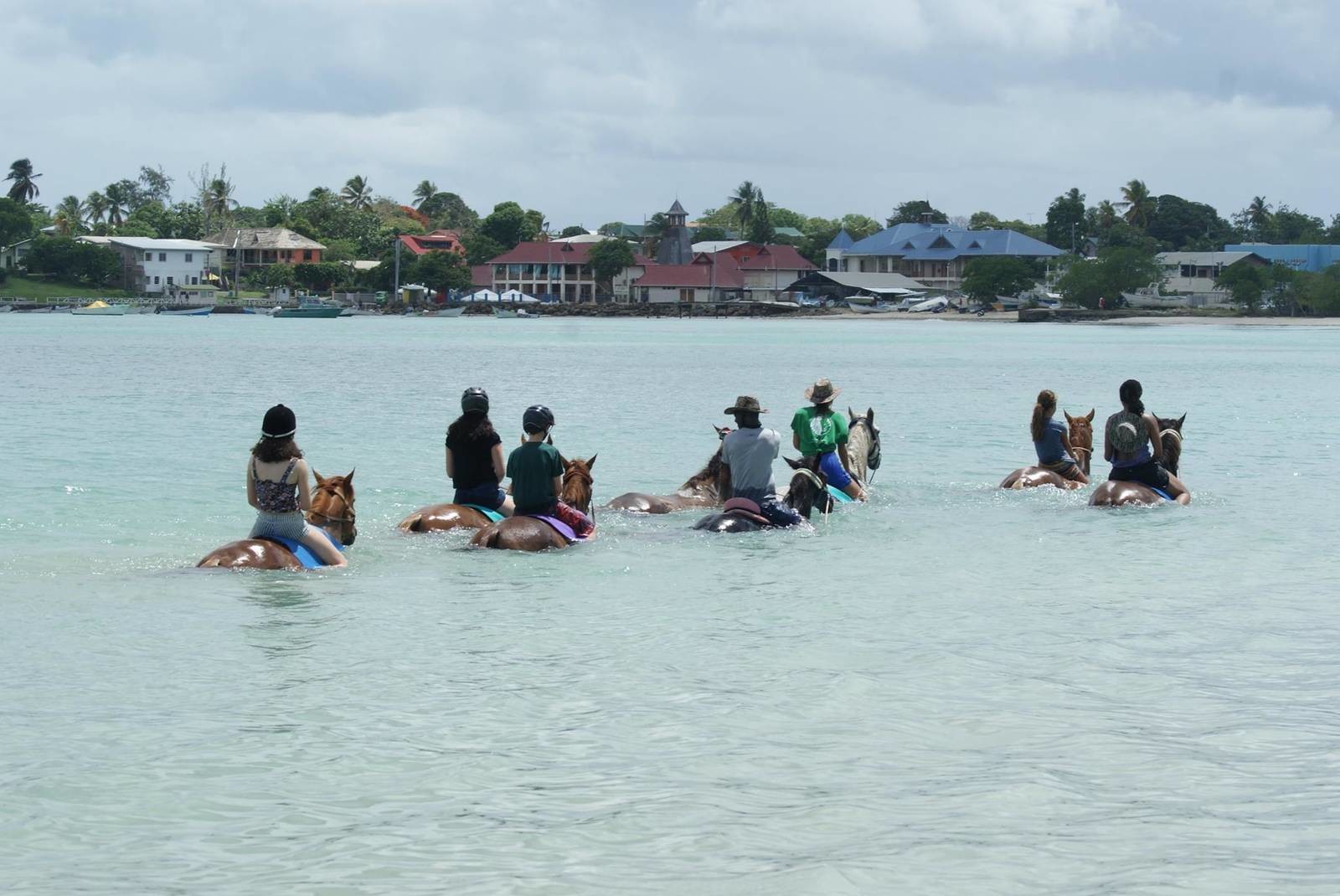 Make unforgettable memories on a turtle watching adventure
Struggling to come up with something to do at night? If night SUP or kayaking isn't your thing, then we're sure this will be – and it's kid friendly! Leatherback turtles nest on the beaches of Trinidad and Tobago at night, and you may even witness them laying eggs at Matura. An unforgettable activity to tick off your bucket list, don't miss this wonderful experience.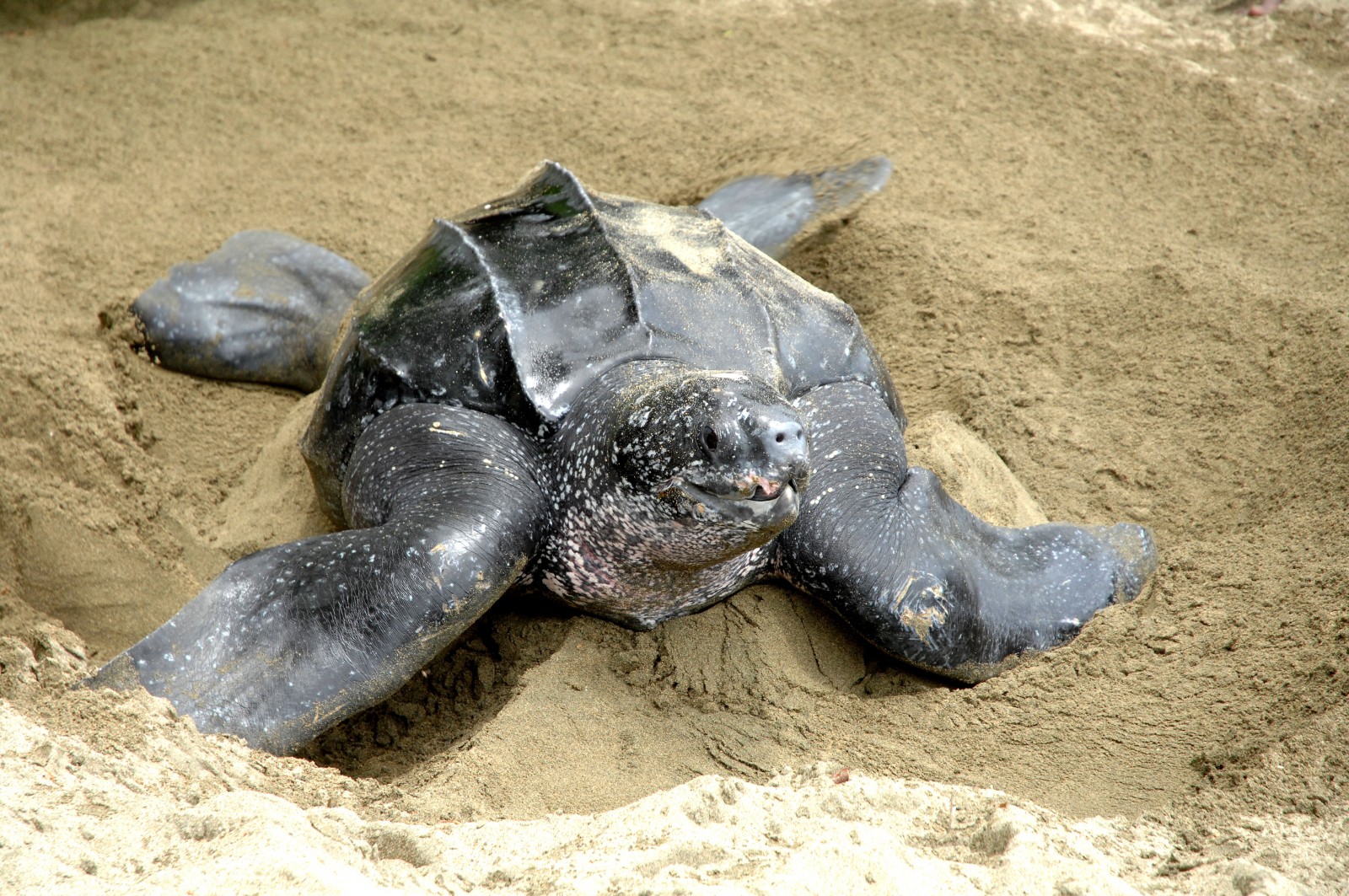 Final Thoughts on the Best Beach Activities in Trinidad and Tobago
Now that you know the best things to do in Trinidad and Tobago, it's time to plan your trip. And to make the most out of this paradise island, check out the tours available on Destination TnT. It'll make it easier to find your way around the islands and you're sure to have a great time.