Exploring the Smaller Islands of Trinidad and Tobago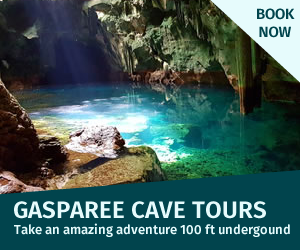 Because Trinidad and Tobago is often referred to as a twin island country, it's a common misconception that it consists of just two islands. On the contrary, there are several other small islands under Trinidad and Tobago's jurisdiction. These little known areas are home to some unique stories and are fascinating destinations in their own right. So, let's discover what these places have to offer.
Gaspar Grande Island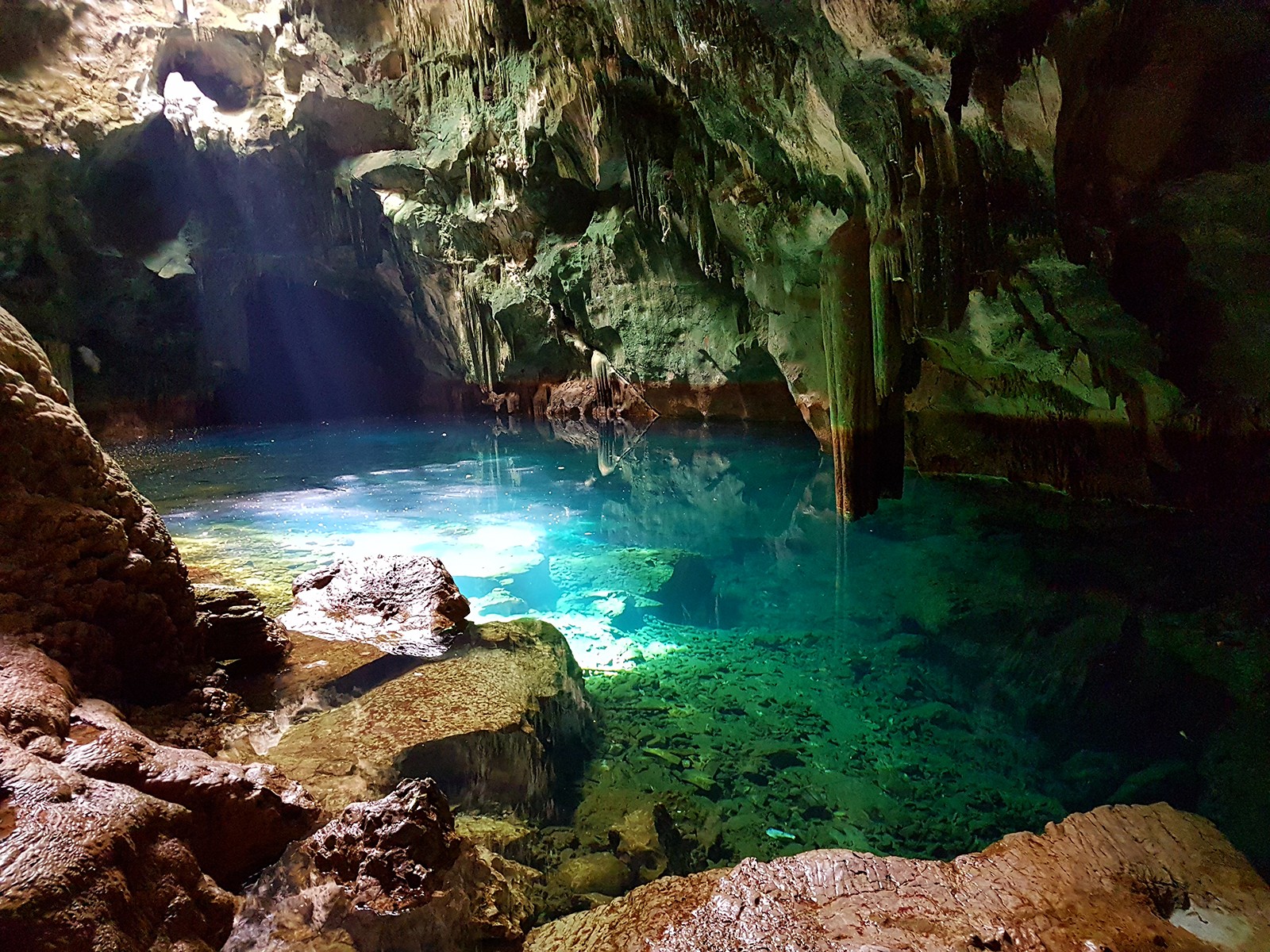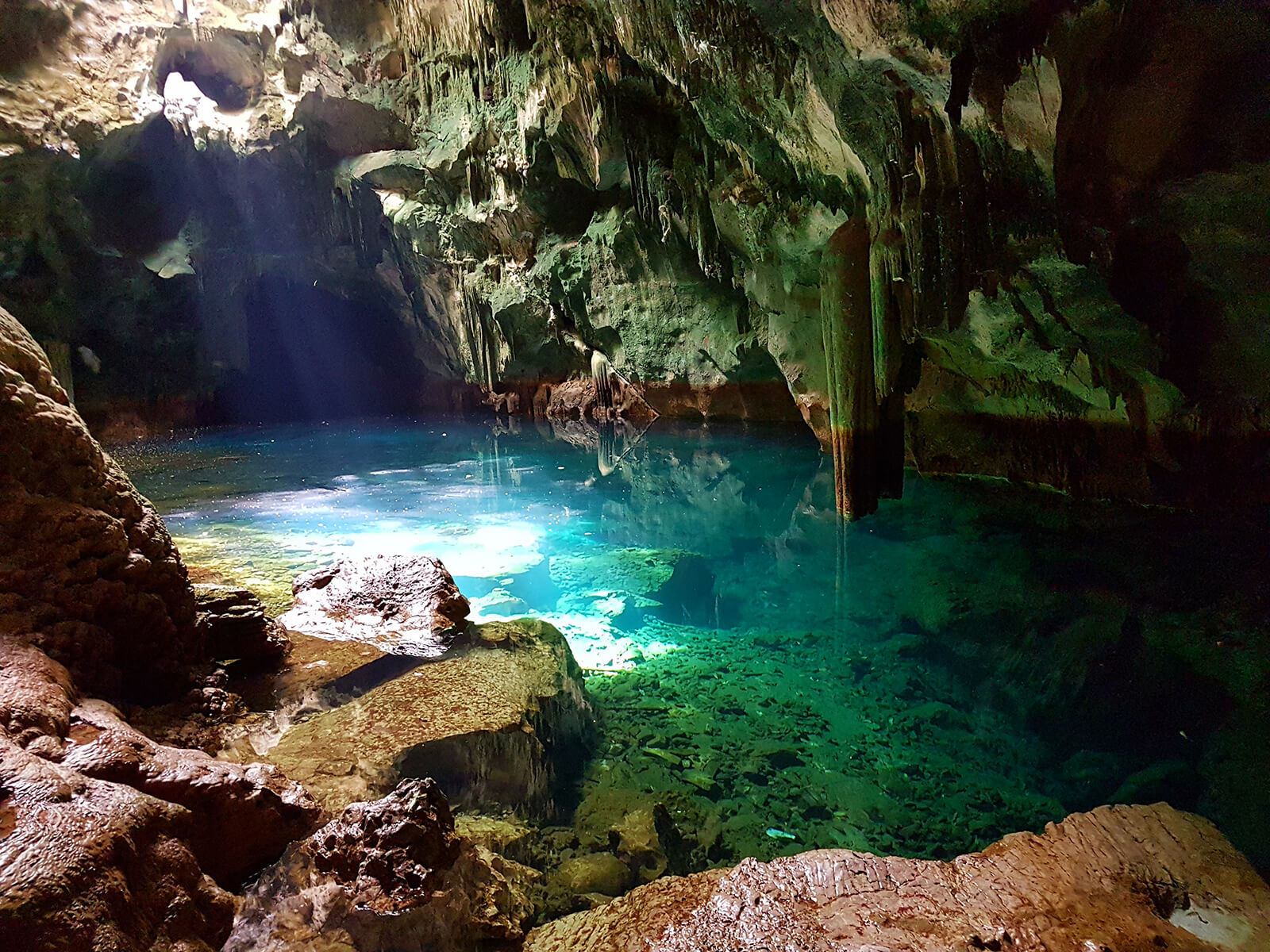 Photo: Rishi Harradan
Gaspar Grande, or Gasparee, is well known for its spectacular caves. Once you pass through the caves' dramatic stalagmites, you'll find a beautiful blue pond that was formed by an underground water source. Another landmark is Point Baleine, which was used as a whaling station back when whaling was popular in the Bocas Islands. The island was also used as a defense point by the military during WWII against the threat of U-boats.
Monos Island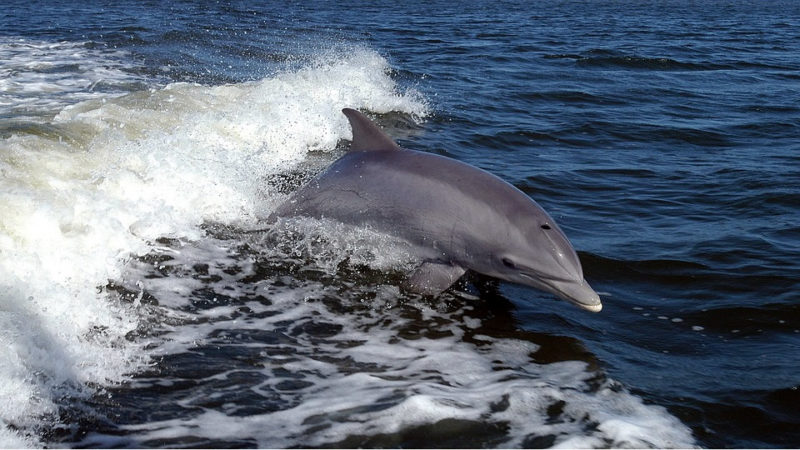 Monos Island was named after the red howler monkeys who once inhabited the area. It features shaded coves and small beaches that are ideal for swimming and basking in the sun. There are also hiking trails that can lead you to Turtle Bay and Scouts Hut at Copper Hole. If you're lucky, you might just see dolphins following your boat. They are usually in the area when there is an abundance of red sardines in the waters. For those looking to maximize their stay, beautiful coastal homes are available for rent.
Goat Island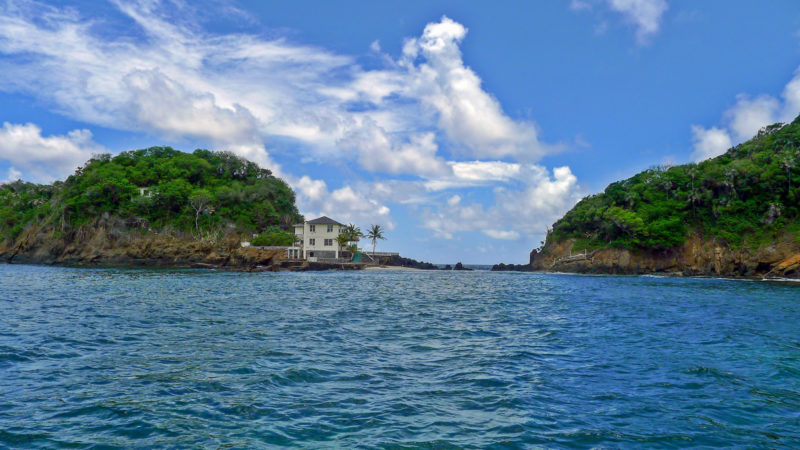 Photo: Kalamazadkhan
Goat Island is located off the coast of Speyside and is, interestingly, home to four fascinating species of lizards, not goats. These are the Green Iguana, Rainbow Whiptails, Turnip-tailed Geckos, and Grenada Tree Anoles. It is also known for the house that supposedly once belonged to Ian Fleming, the creator of the James Bond series. The property is a West Indian-style villa that sits right next to a secluded little beach, the perfect setting for an author to pursue their writing. This house may be lesser known compared to GoldenEye, the author's lush Jamaican estate, but this secret retreat has nonetheless piqued the curiosity of the traveling public.
That's no surprise, given that James Bond has garnered massive commercial success and a dedicated legion of fans thanks to the film franchise. No wonder all sorts of companies like to borrow Agent 007 and place their own spin to the character. For instance, the Johnny English film franchise is a parody of James Bond, and focuses more on comedy rather than serious espionage. There is even a 1992 Indian musical called Mr. Bond, which starred a dedicated Bombay police officer. Meanwhile, Slingo's Agent Jane Blonde game provides a fresh take on 007, as the company knows fans will easily pick up on the reference. All these play into and have expanded on our cultural fascination with James Bond, and Goat Island's tourism has been directly impacted because of its association with the franchise. Therefore, fans of the series who want to know more about the author, as well as aspiring writers who see him as an inspiration, should really check out Goat Island.
Chacachacare Island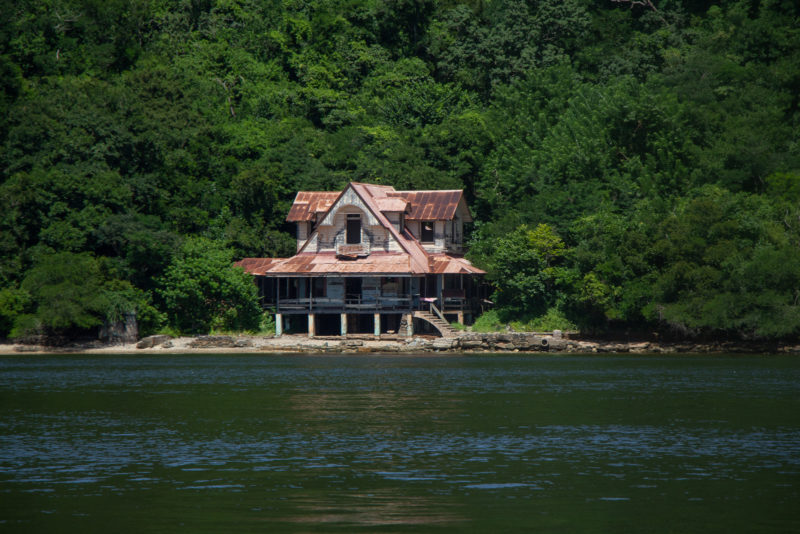 If you are interested in the paranormal, then Chacachacare Island would surely pique your interest. The island was once the site of a leper colony, but the operations stopped in 1984. Since then, the island remains abandoned, though you will find remnants of several buildings, as well as eerie forsaken artifacts like patient records, medicine bottles, and furniture. Complex wrote that the island is rumored to be haunted, with the most popular ghost story involving that of a nun. Perhaps stemming from this story, promotional materials for the horror movie The Nun were filmed there, too.
Trinidad and Tobago has many hidden gems worth checking out. For more information, read up on Destination Trinidad and Tobago's 10 attractions you won't find anywhere else in the Caribbean.