Grabbing a late night snack in TnT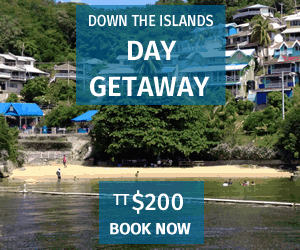 Imagine it's 10pm and you're not feeling to cook
OR
4am and you come out of a fete and "yuh belly in yuh hand" (AKA extremely hungry).
Don't worry your only option isn't the 24-hour KFC on Independence Square.
So what can you do?!
We at Destination T&T  have your back. This blog highlights some of the places you are sure to find (tasty) food at ridiculous hours in the night. Once you have a taste of the local street cuisine, you'd wonder how you can ever go back to eating normal food! #TrueStory.
Upon reading this article, you would also realise that we have a few staples in Trinidad and Tobago like doubles, gyros and wings and fries. These street foods are present at every venue and are frequently the stalls with the longest lines (probably because they taste so damn good).
Here are our top spots for late night snack-grabbing:
Ariapita Avenue
Hands down the best liming spot in Trinidad and Tobago!
Ariapite Avenue or the "Ave" is guaranteed to be on this list because what's a lime without food?
With a food vendor (read: saviour) on nearly every street corner, the Ave is never lacking on drinks, "vibes" and delicious food.
On the menu:
Gyros – Introduced by the Syrian-Lebanese population, it has been growing in popularity in T&T. To satisfy their trini crowd, gyros are made with Trinidadian ingredients and sauces so tasting a Trini gyro is a whole new experience.
Doubles – Made with two fried flat pieces of dough (barra) tucked around channa, curried mango and seasonings, a "doubles" is one of the quickest foods around. Warning: If you are not a pepper expert, do not ask for "slight pepper" as doubles vendors tend to have heavy hands.
Corn Soup – Yum! A broth with bits of corn, dumplings, provision and sometimes secret ingredients that cause your taste buds to ask for more.
When to grab a bite:
Every night.
Sunday – Tuesday, vendors may close as early as 11PM.
On Wednesdays & Thursdays, they will be open until 2am.
On Fridays and Saturdays, expect that they will be operational until about 3am and gyro vendors till 5am.
Head down to the Savannah
The Queen's Park Savannah is the centre-stage for a host of activities including Carnival celebrations, the Independence Day parade and a hotspot for delicious food.
Opposite the National Academy for the Performing Arts (NAPA), you will find an array of perched tents clouded with wafting scents of mouth-watering street foods.
On the menu:
Doubles
Pholourie (Fried balls made of dough and spices and is served with sauces such as mango, tamarind)
Corn soup, cow heel soup and ox-tail soup
Souse (Chicken foot or pig tail)
Roasted and Boiled Corn
Bake and Shark
Other foods like: Jamaican jerk chicken, Bajan stewed pork, barbeque chicken, fries among others.
When to grab a bite:
Vendors usually come out every night. There are less vendors on Monday to Thursday nights and they open until approximately 9pm.
On Friday to Sunday nights, the Savannah is packed and vendors are there until after 11pm and sometimes midnight.
Bonus:
In addition to food vendors, there are popular local drinks to wash down the meals with. Coconut vendors cut open the fresh coconuts on the spot for its refreshing water. If you have not tried it as yet, ask to taste the coconut jelly! Try local juices like passion fruit, pommerac and soursop from any of the juice stalls or punches (a concoction similar to a smoothie) made of local fruits as well.
Hang around Curepe
Curepe is the thoroughfare for most public transportation because of its central location. Fortunately, this makes it an easy place to find something delicious to eat at virtually any time of the day or night.
On the menu:
Gyros (my favourite is Sami's Gyros before the corner of Harris St and Southern Main Road). At this stop you get the Trini Gyros or buy a "Mexican" – a box filled to the top with any meats and a side. Anything you buy the portion will  be so large that it can probably double for breakfast. Talking about doubles…
Doubles… The renowned Sauce doubles is located in Curepe and a doubles spot that you have to hit.
Chicken and fries, among other options.
When to grab a bite:
EVERY. NIGHT.
On weeknights they open until 1am but weekends, you can pass through at 11pm or 5am and still grab something to eat.
Unbelievable? I know right!
 The Cross – San Fernando
In the Southlands, there is a stretch of road about a mile long, known as The Cross or The Crossings,  that becomes lined with food carts and trucks as the sun sets. The modern architectural design of the Southern Academy for the Performing Arts sits as the background for the busy thoroughfare.
On the menu:
Burgers – On The Cross, you can get lamb, shrimp, beef or chicken burgers, all mixed with love and Trini flavour. Maybe that's why they are so delicious! Rumour has it that Chatoor's Burgers (on the cross) is the best in the country.
Gyros
Corn Soup
Barbeque
Chicken and Fries and other options.
When to grab a bite:
Wednesday to Sunday from 7pm to 2am.
St. James
Known as the "City that never sleeps", St. James is probably home to the highest concentration of bars within Trinidad and Tobago. At any point along the Western Main Road, one can pull aside and enjoy  an appetizing meal.
On the menu:
Roti
Burgers
Wings and fries
When to grab a bite:
Sunday to Thursday until 11pm.
Friday and Saturday nights until 3am.
Bonus:
Pass through St. James between 7 and 9pm and try some homemade ice-cream. Taste local flavours like guava pineapple, barbadine and soursop to traditional favourites like cookies & cream and cherry vanilla.
Pigeon Point Junction, Tobago
The solution to your food problems are around the corner. Take this literally in Tobago. The junction at which Pigeon Point Road meets Milford Road in Crown Point is where the late night food is. It is becoming the "Ariapita Avenue" of Tobago as bars and accompanying delicious food stalls are populating the stretch.
On the menu:
Gyros
Doubles, saheena and aloo pies (potato pies)
Corn Soup
Barbeque chicken and fries, and other street foods.
When to grab a bite:
Friday and Saturday nights from 9pm to 2am.
Bonus:
"D Punch Boss" sets up his cart on the junction on Friday and Saturday nights and after you taste one you will know why he's called the punch boss!
Honourable mentions:
Sangre Grande (Picton Road and Eastern Main Road)
Flyover by Grand Bazaar (Southbound)
Eastern Main Road, San Juan
Old Milford Road, Scarborough, Tobago