Heating up Tobago with Jazz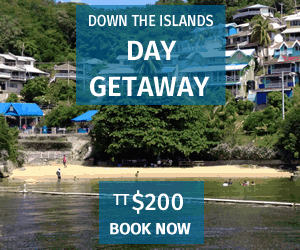 Pigeon Point Heritage Park, one of Tobago's biggest event venues, came alive for the culmination of the Tobago Jazz Experience with 3 days of local, regional and international musicians performing familiar, favourite and new releases to sold out crowds.
The Caribbean is a melting pot of musical genres and has produced internationally acclaimed artistes who have performed to sold out audiences around the world. On Saturday the Experience brought us for the first time to the Heritage Park, Carijazz, a new musical experience that celebrates the richness of Caribbean music. It featured  artists such as the ever popular Jamaican band – Third World with hits such as 96 degrees in the Shade and Now that we've found Love – this band has over 41 years of Reggae history, and coined the 'Reggae Ambassadors', they are one of the longest lived Reggae bands of all time, and one of Jamaica's most consistently popular crossover acts among international audiences.  Also present for the night was Bajan saxophonist Arturo Tappin and his band accompanied by pannist Dane Gulston, and from Trinidad – Etienne Charles and his band Creole Soul, who has performed with legendary artists such as Roberta Flack, Rene Marie and David Rudder and also  and 3Canal to round off the great talent that graced the stage! It was truly a wave and fusion of Caribbean soul and jazz.
To compliment the unique jazz experience the organisers ensure that visitors get a real feel of the island through displays of their cultural heritage, local crafts, culinary delights, landscape, and ambiance.
On Sunday the Tobago Jazz Experience ended with a grand finale for Beach Jazz Fiesta with featured appearances from local acts  IMIJ, Clifford Charles and band, and Adana who all did great renditions to some of the greatest jazz hits and soca songs. The anticipation was building while awaiting the main acts of the night – Ms Lauryn Hill and Maxwell.  Ms Hill Hit the stage a little after 8pm and had her energy turned all the way up with opening songs from her famous album Miseducation of Lauryn Hill; songs like "Ex-Factor" and "Killing Me Softly" and one of her newer songs – "War in the mind" had the audience singing word for word. She fused afro-beat, soul and jazz to all her classics that everyone wanting more! When the intro began for "Ready or Not" the crowd was in a frenzy and never came down until the 45 minute performance was over.
Maxwell was the last performer of the night, embracing his fellow Caribbean people as he boasted of his Puerto Rican and Haitian heritage via his parents. He had the ladies in the palm of his hands as he crooned songs from some of his famous albums, Blacksummer's night and Embrya while embodying and recognising one of his idols, Prince for his contribution to R&B and Soul. The crowd rocked with each note as he entertained for a little over an hour with crowd on their feet and in anticipation as he sang one of his greatest hits as his finale – Pretty Wings. The crowd started dispersing as he introduced and thanked his band, humming, satisfied and awaiting the announcement of the artists for the next year. Tobago Jazz Experience – an event not to miss!