TnT Mythbusting – Trinidad is for Business, Tobago is for Leisure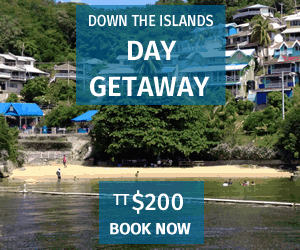 Tobago is perfect destination for relaxation and restoration with its picture-perfect beaches, unspoiled forest filled with diverse flora and fauna making it a great escape into nature. This small island is full or traditions and history and is also great for eco-adventure with amazing diving spots, hiking, mountain biking, horseback riding, wind surfing and even turtle watching! See the Top 10 Attractions in Tobago here!
Seen as the more "serious" island known for business tourism and Carnival, Trinidad is sometimes seen as the 2nd choice when thinking of a great vacation and must see tourism destination but we are here to share some of the awesome destinations that Trinidad can boast about and to prove that Trinidad can be an equally great tourism destination packing a double punch for this twin island!
Trinidad is well equipped with:
Great beaches
Fine golden sand, miles of turquoise and green waters, fringed with palm trees, great for surfing, body surfing, swimming and of course sunbathing with the popular beaches being on the North Coast –Maracas well known for its great surf, views and famous bake and shark, Las Cuevas quite the opposite to Maracas with its serene surroundings and calm waters and the long and popular strip that is Marianne Beach.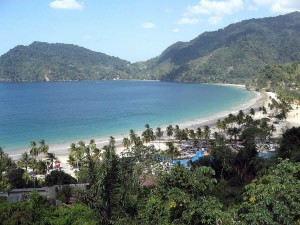 World Class Eco-Adventure
Trinidad boasts of a range of eco-activities due to its tropical savannahs, rain-forests, woodland and mangrove swamps, a true paradise for nature lovers, eco enthusiasts and bird watchers.  Some of the adventure offered is rain forest hiking trails, a natural pitch lake, zip lining, limestone caves, bird watching and kayaking through mangrove viewing flora and fauna.  See also 10 Reasons Why Trinidad & Tobago Won Best Caribbean Destination for Nature Holidays.
Awesome Turtle Watching
Our shores have become two of the world's most important nesting grounds for turtles especially the endangered leather back. These 800 lb creatures haul themselves up the slope of two main beaches in Trinidad – Grande Riviere and Orosco Bay managed by Nature Seekers, to lay their eggs (predominantly at night) in a sombre yet dramatic routine. Three months later, thousands of hatchlings emerge from the sand and head to the sea.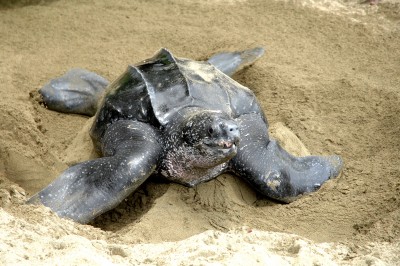 Beautiful waterfalls and rivers
From multi-tiered drops, to hillside cascades, to falls with deep plunge pools for swimming, Trinidad has the waterfall adventure for you. The island also offers crisp, clear waters great for kayaking, swimming and relaxation, it's no wonder that this exciting Caribbean destination won the 2015 UK Telegraph Caribbean Travel Award for Best Destination for Nature Holidays!