Why Focusing on Trinidad and Tobago's Tourism Industry is a Good Strategic Move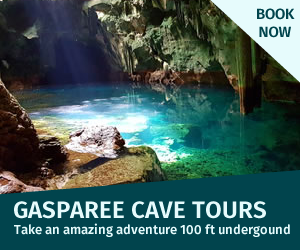 Trinidad and Tobago's tourism industry has been fast emerging as a priority for development. Throughout the years, key leaders in the country have placed significance on economic diversification, as a means of alleviating the ill effects of the recent slump in the global energy market. The tourism sector, as we all know, is one of the most important elements – from a strategic standpoint – in order to achieve this.
Local Diversity
In terms of diversification, it's important to recognise Trinidad and Tobago's best features and why many tourists opt to spend their time here. Here on Destination TnT we have a plethora of articles in our blog section that highlight the exquisiteness of our country.
Other than being the home of the region's biggest carnival celebration and the birthplace of the steel pan, the cultural capital of the Caribbean is characterized by quaint villages, secluded beaches, and vast nature reserves. These are just some of the reasons why many travellers, specifically those from major European cities like London, prefer travelling to Trinidad and Tobago. It also helped that the country has recently opened its runways to a number of airline companies – specifically those from the UK.
All Clear for Landing
A couple of years ago, the Government of the Republic of Trinidad and Tobago reported that British Airways added the dual-island nation to its list of destinations. Prior to that, Whats Up Caribbean gave a detailed account of Caribbean Airlines' direct flights between T&T's Piarco International Airport and the UK's Gatwick Airport.
Back then this was welcome news for airline travellers, considering that the London aviation hub is close to some of the best airport hotels in the city. Gatwick airport parking resource Parking4Less even published a list on their Gatwick Airport Hotels page of a variety of on-airport accommodation that has helped ease the travel concerns of people about to embark on a long haul flight to T&T. This is especially helpful as the on-airport hotels give travellers on late night or an early morning flights valuable and convenient places to rest their head.
Offsetting Major Travel Issues in the Past
This non-stop flight from the UK to Trinidad and Tobago represents just the tip of the iceberg in terms tourism's growth in the Caribbean country. Even though they went through a phase when the British carrier withdrew its services, other airline companies have picked up the slack to help city dwellers-slash-vacationers travel from the UK to T&T.
Virgin Atlantic, for instance, picked up where British Airways left off, and restored flights from Gatwick Airport to Piarco International Airport. They even began offering weekly departures between October and March.
The industry leaders' renewed focus on Trinidad and Tobago tourism comes at an extremely opportune time. Our charming little island nation is currently in the process of raising its profile as a bona fide Caribbean destination in a progressively competitive regional market.
With beautiful destinations, convenient travel options, and timely solutions, visiting the lovely islands of Trinidad and Tobago becomes a fairly easy – not to mention locally beneficial – endeavour. This is why more and more tropical countries are making the most of its diverse locales, concentrating on tourism and reaping its advantages in the process.