So you really believe Barbados Crop Over is better than Trinidad Carnival?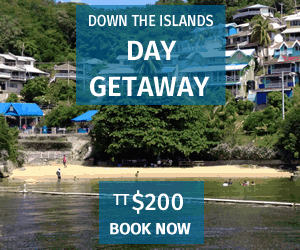 Ask anyone who has lived it – Trinidad and Tobago Carnival is beyond measure the most exhilarating, colourful and mesmerizing carnival anyone could ever hope to experience.  Well that was until the HuffPost published an article by travel writer Tracey Coleman titled "5 Reasons To Try Barbados Crop Over Instead Of Trinidad Carnival".  The article proposed that the Barbados version of carnival was worth a try instead of coming to Trinidad for 5 reasons:
Barbados is beautiful;
You won't go broke;
The accommodations are better;
There is plenty to see and do outside carnival; and
You'll survive in one piece
At first glance, these all seemed reasonable and may lead one to think that Trinidad is no longer the choice destination for the best Carnival experience.  So, we decided to take a closer look at each reason to determine their veracity.  What we discovered was that on the surface, each reason seemed legitimate for the prospective traveler.  Price and accommodation are important considerations.  But when considered in context they just did not stand up.  What is this context, you ask?  CARNIVAL!  That's right – Carnival!  If you want to have a true carnival experience, then each reason cited above holds no water.  Let's explore why.
1. Barbados is Beautiful
Indeed, Barbados is beautiful!  But so is Tobago, St. Lucia, Jamaica, Trinidad and just about any other Caribbean island you can think of. That's what makes the Caribbean a great vacation destination to begin with. But if we are talking about a Carnival vacation, then I am guessing that what you are really interested in are the sights and sounds of the Carnival.  Sweet Soca music pulsating in your ear, happy people all around, a pure energy that makes you feel ALIVE!  In Trinidad, aside from the 2 days of revelry in the streets, there is far more to experience than any other Caribbean Carnival.  Trinidad is the destination for the full carnival experience, from Traditional Mas, to J'ouvert (a pre-dawn street party) to Panorama (the steelpan competition comprising over 40 steelbands) to the best all-inclusive fetes featuring the best Soca artistes the Caribbean has to offer, including Machel Montano, Bunji and Fay-Ann, Destra, Kes and David Rudder .  Let's not forget traditional stick fighting, moko jumbies (stilt walkers) and the King and Queen of Carnival (a competition showcasing the largest and best costumes).
2. You Won't Go Broke
Tracey makes the valid point that Carnival costumes in Trinidad are more expensive than in Barbados.  We admit it.  But just about every other expense in Barbados is going to dent your pocket, including accommodation, food, alcohol, fetes, and ground transportation.  With a currency exchange rate of nearly US$1 = TT$7 (compared to US$1 = BB$2) your purchasing power in Trinidad and Tobago is far greater.  And if you really want to participate in mas on the road, there are great deals available for costumes in awesome mas bands.
3. The Accommodations Are Better
Room for room, it's hard to dispute that Barbados has more quality rooms –  that's a given!  But a carnival vacation is not one where you spend much time laid up in your room enjoying the creature comforts of the hotel.  A real Carnival vacation is one where you are constantly on the move to experience, feel, hear, taste everything that a Trini Carnival has to offer.  Let's be real, when you spend 90% of your time outside of your hotel feting, dancing, listening to sweet steel pan, eating roti, pelau and doubles, liming and having the greatest time of your life, then what your room is like is not a real deal breaker! There are many great accommodation options on the island – but booking early (9 – 12 months in advance) is critical.
4. There's Plenty To See And Do Outside Carnival
While she tries to showcase tourism attractions in Barbados, Tracey writes "To be fair, Trinidad Carnival is so much fun you don't need to do much besides wine for your life in the streets. That's why you're there". We rest our case – Thanks Tracey!  Simply, if you go to a carnival destination and you have oodles of time on your hands to do non-carnival activities, you really need to ask yourself, "Am I at the correct 'Carnival' destination?"  Our advice …Head over to Trinidad (and quick!).
But if you are curious Trinidad and Tobago is beautiful without a doubt with numerous great attractions such as Argyle Waterfall (and over 30 other waterfalls), the Nylon Pool, Gasparee Caves and the La Brea Pitch Lake.
5. You'll Survive In One Piece
If you read this last reason in HuffPost, you get the impression that people are dropping like flies at Trinidad Carnival.  Far from the truth.  Be prepared – it's going to be hectic, you will lose sleep and you may pull something while wining down to the ground to some sweet Trini Soca music.  It is going to be EPIC!  But the key to a safe carnival is to pace yourself; stay hydrated; be part of a supportive group of friends; and drink responsibly.  Do these simple things and you will be fine.
Let face it.  Trinidad is without a shadow of a doubt the best carnival destination in the world.  All other Caribbean carnivals are less than perfect carbon copies.  There would be no Crop Over (in its present form) if there was no Trinidad Carnival.  Carnival in the Caribbean started in Trinidad and Tobago.  We developed it, nurtured it, and made it into one of best life experiences in the world.  After all, that's why it's called "The Greatest Show in the World."
Let's help you get started
Need help organizing your Trinidad Carnival experience?  Book your Trinidad Carnival Experience through Destination Trinidad and Tobago and have the best experiences curated to suit your needs.  Bring some friends along and share the fun.